Realtors in Portugal are luring foreign investors, namely Chinese, to the golden visa program using serviced appartments and real estate funds to circumvent new restrictions in the main cities.
Starting this year, Portugal restricted the golden visa program in Lisbon, Porto and high-density coastal areas, pushing investment to the less-developed countryside, which proponents see as an unrealized opportunity.
Commercial real estate in Lisbon, however, isn't covered by the restrictions, so some developers are selling serviced apartments that will allow buyers in Lisbon to apply for a golden visa, while others are setting up real estate funds so potential investors can buy a stake, according to Bloomberg.
Portugal Golden Visa Scheme to Remain Attractive Despite Changes, Experts Say
  "Golden visas are important for how much they've helped the economy," said Alexandra Victoria-Bonte, co-founder of Lisbon-based One Stop Properties, and associate of a private equity fund that invests in Portuguese real estate. "A lot of people think of it as a golden ticket, but it's not. It's much more than that — a secure investment that's going to give a high yield."
Portugal's program grants residency in exchange for a minimum EUR 350,000 (USD 358,400) investment in real estate or EUR 500,000 in an approved local venture fund. As the lowest investment requirement in Europe after Greece, it's often used as a springboard for EU citizenship.
Just 16% of successful applicants are Chinese so far this year, down from 81% in 2014, according to data from Portugal's Immigration and Borders Service and Investment Migration Insider, a website tracking residency and citizenry.
Portugal resumes applications for 'golden visas' after 6-month halt
New restrictions and visa delays mean immigration firms are shifting focus to markets like Greece and Malta, said Y Ping Chow, head of the Chinese League in Portugal, a Lisbon-based group that promotes the Chinese community. Golden visas now account for as little as 3% of property deals in Portugal, according to Paulo Silva, head of real estate consultancy Savills in Portugal.
Meanwhile in China, investment migration consultants say government authorities have thrown up subtle impediments as well, like delaying passport renewals and questioning why certain documents need notarizing.
Even if Portugal's enthusiasm for Chinese investors has waned, the wealthiest are leaving their mark. Alibaba's Jack Ma recently visited Lisbon looking for possible investments, according to Anabela Campos, co-author of "Negocios da China," which examines the role of Chinese investment in Portugal's economy.
Portugal real estate outlook positive despite challenges – JLL
Chief among China's investors in Portugal, though, is billionaire Guo Guangchang, co-chairman of conglomerate Fosun. He was one of the first Chinese moguls drawn in by the privatizations, picking up a stake in the country's largest insurer, state-owned Caixa Seguros e Saude, as well as in banks, a health-care provider and an electric distributor.
Guo has said Portugal is his "second home" — he owns a mansion in ritzy Cascais, where he holds court with his top executives while in town. But with Fosun's stock near a nine-year low, Guo has more recently been making assurances that the company has no plans to sell Portuguese assets.
More wealthy Chinese are attempting to leave — or at least prepare a backup plan — as the country's Covid-Zero policy has dented economic growth. Investment migration consultancy Henley & Partners estimates 10,000 high-net-worth residents are seeking to pull USD 48 billion from China this year. In the past, some have used the golden visa program as an escape route.
Taiwanese Businesswoman Ming-Chu Hsu Adds More Real Estate to Portfolio in Portugal
Golden visa investment is changing parts of Portugal. Quiet, coastal Cascais has seen major developments funded with money from the program. One of the area's newest projects is Legacy Hotel, a partnership between Hilton and Reformosa, the developer of Taiwan-born mogul Ming Chu Hsu.
Ming built a career in real estate including in Hong Kong before parlaying her fortune into philanthropy in New York, recently endowing a curator of Asian art at the Metropolitan Museum of Art along with Tencent co-founder Daniel Xu. She's also bringing that generosity to Portugal, where she donated USD 5 million for Covid medical equipment including 80 ventilators.
The Legacy will add to her Portuguese real estate portfolio, which her company says is worth more than USD 1 billion.
Other articles
Angola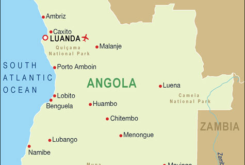 29 September 2023
Angola in Top-6 African Countries for Chinese Investment
Angola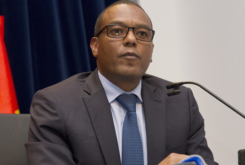 28 September 2023
Angola-China Mutual Investment Protection Agreement Ready for Signature