Applications for 'golden visas' in Portugal have been resumed and several new applications for Residence Permits for Investment (ARI) have already been submitted, after a 6-month halt.
The Portuguese Association of Real Estate Developers and Investors (APPII) confirmed, "after a round with its associates, (…) that the platform to insert new ARI of the Foreigners and Borders Service (SEF) is finally operational".
"In addition to attesting that the ARI platform, managed by the SEF, is fully operational, APPII has also confirmed that the platform has already received several applications for Residence Permits by Investment, after having been inoperative since the beginning of this year", he adds.
The association's president considers it "positive" and notes "with pleasure that the competent authorities have addressed APPII's concerns" in order to reactivate the possibility of submitting new applications for 'golden visas'.
"We are once again experiencing a social and economic crisis whose duration and consequences are still unknown. But, unlike the other recent crises, this one represents an important opportunity for Portugal. Our country offers unique conditions to those who seek us as an investment destination, due to security, location, quality of life, among others", says Hugo Santos Ferreira.
"For this reason – he adds – it is essential to have the process of residence permits for investment 100% operational to attract and receive with dignity those who want to invest in our country".
Portugal Golden Visa Scheme to Remain Attractive Despite Changes, Experts Say
Jornal de Notícias reported recently that the lack of regulation of the law that changes criteria for the attribution of Residence Permits for Investment, which came into force in January, was preventing the submission of new applications to the 'golden visa' regime.
The following day, the Secretary of State for the Presidency of the Council of Ministers, André Moz Caldas, stated that the law in question did not need to be regulated and could be "directly applicable". The Deputy Minister for Parliamentary Affairs, Ana Catarina Mendes, also stressed that "the law, as it stands, does not need to be regulated by the Government".
Data released by the SEF on Monday indicate that investment captured through 'golden visas' grew by 94% in May, compared to the same month in 2021, to EUR 53.8 million. Last month, 17 'golden' visas were granted to China, 16 to the United States, 10 to Brazil, eight to Lebanon and seven to India.
In the first five months of the year, the investment raised totaled more than EUR 238 million. This relates to applications submitted before the recent halt in new submissions.
Emphasizing that, "in recent years, real estate investment has intensified particularly in the Portuguese market, and today its importance is recognized by all – government officials, institutions and the public in general" –, APPII recalls that, "in 2019, real estate investment in Portugal amounted to 30,000 million euros, which represents 15% of GDP [Gross Domestic Product], constituting one of the great pillars of the national economy.
Other articles
China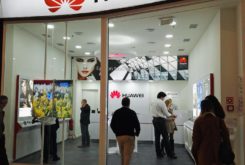 30 May 2023
China´s Huawei Unaware of Portugal´s Government Intentions to Ban It From 5G network
China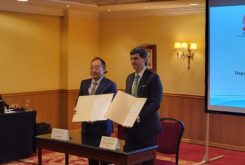 29 May 2023
Shandong Department of Commerce links with Portugal´s Trade Agency