Portugal´s Golden Visa scheme will remain attractive despite more demanding criteria for investors, according to property experts.
Changes to the Portuguese golden visas, set for the beginning of 2022, increase the minimum investment to qualify for the scheme, which has been one of the most popular in Europe since its introduction in 2012.
For capital investments, EUR 1.5m will be required – from the previous EUR 1m; for investment funds, at least EUR 500,000 – up from EUR 350,000; and for property investments sums remain the same with EUR 500,000, and EUR 350,000 for urban renovation but only in qualifying areas.
Portugal 'Golden Visas' Continue to Attract Chinese Investors
Property investments in Porto, Lisbon and the costal areas soared thanks to the golden visa scheme, but now the Portuguese government wants to redistribute these funds and only allow applicants to purchase properties in less popular and populated areas.
Howard Bilton, chairman of The Sovereign Group, told International Adviser: "Portugal's golden visa scheme has been extremely successful. In return for relatively low levels of investment in Portugal, permanent residency is granted which leads to citizenship after five years."
He said the popularity of the programme is largely due to its very flexible residency criteria. "Importantly for many, there is no requirement to spend more than a few days per year in Portugal to maintain the residency under this scheme. Normally it is necessary to live full-time in a particular country for the required qualifying period before there is a chance to be granted citizenship.
The changes are fast approaching, and Bilton believes there probably won't be enough time to go down the property investment route to take advantage of the cheaper criteria. "But there is still time, just, to complete a fund investment, so for those who wish to limit their investment, now is the time to act and to act urgently," he said.
Jason Porter, director at Blevins Franks, told International Adviser that the property investment route has been, by far, the preferred one, making up 93.8% of the EUR 5.3bn invested since 2012, Porter. "The re-classification of Lisbon, Porto and high-density coastal areas like the Algarve as non-qualifying, will mean interested parties will need to look more at low-density areas and property over 30 years old requiring significant refurbishment.
Manuela Robinson, associate director at Blacktower Financial Management in Algarve, said: "Once it was announced that there were going to be changes in the scheme from January 2022, the demand for golden visas increased, but now that we are almost at the end of 2021, it really has gone absolutely crazy as many people have left it to the last minute.
Comment: Portugal Allows 'Golden Visas' in Major Cities for Another Year
While Robinson believes that, overall, the scheme will remain popular, it could be the case that the other seven, less popular routes may pick up more traction from 2022. "Capital investment has never been nearly as popular [as property], and even though it will also be subject to changes, I believe it will continue to grow but perhaps at a slower pace.
"Having said that, the golden visa has been offering non-EU high net worth individuals easy access into the Schengen spaces and a route to EU citizenship and will carry on doing so, therefore I strongly believe that it will still be remain attractive."
Other articles
China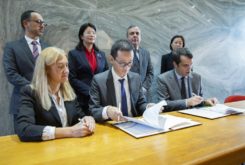 15 May 2023
Europe becomes "key part of China's global electric vehicle expansion"
China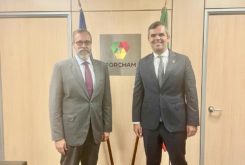 04 January 2023
PORCHAM Chamber to spur Portugal-China relations with new Beijing office