Portugal´s real estate outlook remains positive, following the largest quarterly increase ever in home prices on record, despite challenges presented by the economic backdrop, according to real estate consultants JLL.
Between january and march, Portugal posted a record increase in home prices due to strong demand and a housing shortage in the southern European nation.
Home prices rose 13% from a year earlier in the first quarter, according to the country's statistics institute. That's the biggest increase since the institute started collecting data on the housing market in 2010.
Portugal resumes applications for 'golden visas' after 6-month halt
Pedro Lancastre, CEO of JLL Portugal, told idealista/news that the country´s recent growth trajectory  "will not come undone", despite the "challenges that we all face today", which include the increase in construction and fuel costs, the impact of the rise in the inflation rate and the uncertainty and complexity of the Ukraine/Russia conflict.
"Portugal is definitely on the real estate world radar and has proven, more and more, that it is a market prepared not only to face challenges, but also to be at the forefront", the JLL executive said.
"This is a sector that has already proved its resilience and attractiveness, facing, with distinction, different economic cycles over the last two decades and showing that it has the ability to reinvent itself", he added.
Other articles
China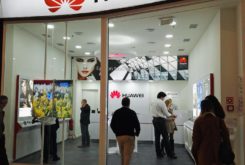 30 May 2023
China´s Huawei Unaware of Portugal´s Government Intentions to Ban It From 5G network
China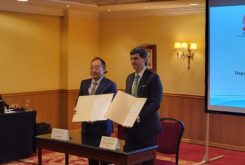 29 May 2023
Shandong Department of Commerce links with Portugal´s Trade Agency