Taiwanese businesswoman Ming-Chu Hsu, has added to her growing real estate portfolio in Portugal by buying into a tech-business park, Taguspark, outisde of the country's capital, Lisbon.
Ming-Chu's company Emerica took a total of 12.53% of the park's managing company, becoming the largest private shareholder.
Taguspark's main shareholders are the Oeiras City Council and Instituto Superior Técnico, Portugal's top tech university.
EDP Imobiliária e Participações and SIBS confirmed to EXAME the sale of their holdings in Taguspark, of 5.06% and 4.89%, respectively, but did not confirm the name of the buyer nor the value of the transaction.
CTT also sold its 2.58% of Taguspark, and on this company's website, the capital structure available for consultation already reflects Emerica's position.
Taken together, the stakes that were attributed to those three companies total the 12.53% that are now assigned to Emerica.
Taguspark was almost sold to a Chinese group in 2019, which prompted US concerns, and ultimately led the US ambassador to meet urgently with various entities, including the mayor of the municipality of Oeiras, as CL Brief reported at the time.
The lobbying included threatening that the embassy would advise all US companies to leave Taguspark, namely Microsoft, leading to the sale agreement with the Chinese group to never be signed.
Also in 2019, Taguspark was visited by the deputy minister of Commerce of the People's Republic of China, where he was received by the vice-president of the Oeiras municipality, Francisco Rocha Gonçalves.
During the meeting, the possibility was raised that major Chinese tech companies establish headquarters in Oeiras.
Chinese-American Businesswoman Ming Chu Hsu to Invest in Hotel in Portugal
Other articles
Mozambique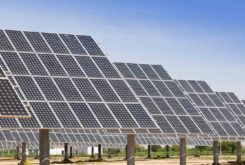 11 December 2023
EDP to Finance Clean Energy Projects in Mozambique and Other African Countries
China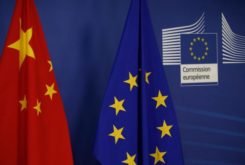 06 December 2023
China Focused on Pragmatic Cooperation With EU