Chinese luxury real estate developer Reformosa, which is owned by the Chinese-American businesswoman Ming Chu Hsu, is investing in a new Hilton Hotel in Cascais, Portugal.
The investment, according to a statement from Hilton, is one of three new units to be opened by the hotel chain in Portugal, which total around 60 million euros by three companies, through franchising or management agreements.
Two of these new Hilton hotels – one in Vila Nova de Gaia (north) and a third in the Azores islands – will be made by Portuguese companies, while a third, in Cascais, is in charge of Reformosa.
Situated 25 Km outside the country´s capital, Lisbon, Reformosa´s unit will be called Legacy Hotel Cascais Curio Collection by Hilton.
The new hotels will join the four Hilton already existing in the country and the eight in the pipeline, according to the group.
Ming Chu Hsu gained notoriety in Portugal in April, when she donated 4.6 million euros in medical equipment to the country.
According to Columbia Business School, Ming Hsu was born in Taiwan and moved to New York at 17, where she graduated from New York University and furthering her studies in finance as one of the youngest females enrolled in Columbia's Executive MBA Program, where she received her MBA in 1992.
Hsu worked on Wall Street and later established her own firm, TRM, which managed US and global real estate assets, wihle serving on multiple international corporate boards in England, Hong Kong, and South Africa.
According to the same source, Hsu is now based in the Greater China region as an entrepreneur, chairing both Merald International Holdings, Ltd., in real estate investments, and Alex & Wright, overseeing the sourcing, in-house design, manufacturing, sale, and trade of unique high-end luxury goods throughout Asia, Europe and the United States.
Photo: Ming Chu Hsu (Wikipedia)
Other articles
China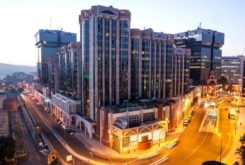 30 September 2022
Chinese investment in Portugal´s 'golden visas' falls 38%
China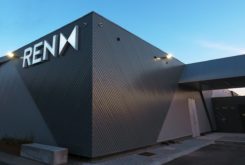 28 September 2022
Portugal´s REN electric charging solution wins European Commission award