Inflation concerns are increasing in developing countries, namely Angola and Mozambique, and also in Latin America, where the Central Bank of Brazil is 'the most aggressive' in containment measures, according to the United Nations Department of Economic and Social Affairs (UNDESA).
In its latest World Economic Situation and Prospects 2022, UNDESA underlines that the strong rebound in economic growth in Latin America and the Caribbean has been accompanied by rapidly rising inflationary pressures and in October, year-on-year inflation exceeded the central bank target range in all large economies (Argentina, Brazil, Chile, Colombia, Mexico and Peru).
"After providing unprecedented monetary policy support in response to the pandemic, central banks started to withdraw monetary stimulus in 2021. Many have raised their policy rates, aiming to rein in inflationary pressures and prevent de-anchoring of inflation expectations. The Central Bank of Brazil [pictured above] has embarked on the most aggressive tightening cycle in the region, lifting its main policy rate from 2 per cent at the start of the year to 7.75 per cent in late October and projecting the rate will reach 9.75 per cent in 2022", the report adds.
According to UNDESA, the recent surge in inflation reflects factors such as the release of pent-up demand as pandemic-related restrictions have eased; supply shortages, for example, in the electronics, automotive and agricultural industries; higher prices of imported goods and services due to exchange rate depreciation; and, most importantly, soaring food and energy prices, which make up a larger share of consumer price indices in Latin America and the Caribbean than in developed countries.
"The spike in food prices has particularly affected low-income households, many of which are still reeling from the pandemic. Medium-term inflation expectations have so far remained well anchored, reflecting improved monetary policy frameworks and greater central bank credibility in much of the region, even though the growth outlook for major economies remains weak", the report adds.
Brazil and Portugal to Lead and Angola to Lag in 2021 GDP Growth
Inflation is a concern also for African countries, UNDESA adds, with extreme weather and conflict-related events able to cause disruptions and increase already elevated food prices, pushing up headline inflation, including in Angola.
"African central banks are mostly maintaining accommodative monetary policy stances but this might change in the short term", the report adds. In 2021, only a small number of countries changed policy interest rates, with hikes in Angola, Mozambique, and other African countries.
Cabo Verde is highlighted in the report for being one of only 5 African countries to have vaccinated over 40 per cent of its population, while prospects for Tourism are improving. Africa remains the most undervaccinated in the world, with just over 10 per cent of its 1.3 billion people vaccinated with at least one dose.
IMF Improves Forecasts for Cabo Verde and Brazil, With High Ucertainty
Yet, it adds, global tourist arrivals are not expected to return to 2019 levels before 2023 and quite possibly 2024. Economic recovery in these countries will likely be difficult and vulnerable to renewed shocks to global travel, including from new variants. "Tourist-dependent industries, such as wildlife conservation and environmental protection, and informal workers in the sector are expected to face another difficult year, with aggravating long-term effects", UNDESA says.
"Most countries have vaccinated less than 5 per cent of their populations, failing to meet the World Health Organization (WHO) vaccination goals of 10 per cent coverage by September 2021 and 40 per cent by the end of 2021. Only five African countries have accomplished the latter (Cabo Verde, Mauritius, Morocco, Seychelles and Tunisia)", the report says.
According to UNDESA, "Tourism-dependent economies face improving prospects, though from a low base", which "are driven by the loosening of travel restrictions and economic recovery in origin markets in Europe and Asia, as well as higher traveller confidence associated with successful containment measures and relatively high vaccination rates (as in Cabo Verde, Comoros, Mauritius, Morocco, Sao Tome and Principe, and Tunisia)".
Other articles
Angola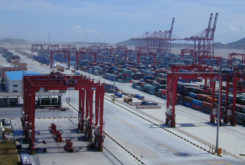 23 January 2023
China-Africa trade surges to a record USD 282 billion in 2022
Angola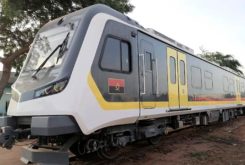 16 January 2023
China and Angola expected to scale up trade and investment