Brazil and Portugal will lead GDP growth among Portuguese-speaking economies in 2021, while Angola is set for another drop, according to the International Monetary Fund (IMF).
In its latest World Economic Outlook (WEO) forecasts, the IMF puts Brazil´s GDP growth in 2021 at 5.2%, 0.1% less than its previous estimation, but still the fastest pace among Portuguese-speaking countries. Portugal is now expected to grow 4.4% this year.
Regarding African Portuguese-speaking economies, Angola's negative growth, estimated at 0.7% this year, is the only contraction expected by the IMF.  Cabo Verde, with a 4% growth, is the one expected to perform better, after a drop of almost 15% last year, due to the pandemic.
IMF Improves Forecasts for Cabo Verde and Brazil, With High Ucertainty
Other Portuguese-speaking economies will grow below 4%: Guinea-Bissau, with 3.3%, Mozambique, at 2.5%, and São Tomé and Príncipe, 2.1%. The IMF says that São Tomé and Príncipe grew 3% last year and estimates an expansion of 2.1% and 2.9% for this and next year.
China is set to grow 8% this year, one of the fastest paces in the world. Overall, the IMF revised downwards its forecasts for world economic growth in 2021 by a tenth, to 5.9%.
"Global recovery continues, but momentum has weakened, crippled by the pandemic. Fueled by the Delta variant, the number of deaths recorded by covid-19 has grown by about five million and health risks abound, holding back a complete return to normalcy," the IMF says.
Other articles
Angola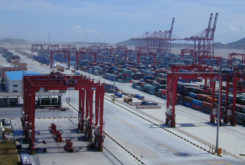 23 January 2023
China-Africa trade surges to a record USD 282 billion in 2022
Angola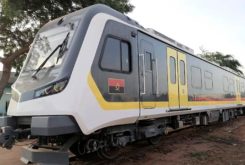 16 January 2023
China and Angola expected to scale up trade and investment