Chinese President Xi Jinping sent a congratulatory message to Brazil´s President-elect Lula da Silva, expressing willingness to work to jointly push the China-Brazil comprehensive strategic partnership to a new level.
"I am willing to work with President-elect Lula, from a strategic and long-term perspective, to jointly plan and promote the comprehensive strategic partnership between China and Brazil to a new level, for the benefit of both countries and their peoples", the Chinese President said.
Xi added that China and Brazil's "long-standing friendship is conducive to maintaining regional and world peace and stability and promoting common development and prosperity".
Lula, a 77-year-old former two-term president, narrowly defeated far-right incumbent Jair Bolsonaro, ending a divisive four-year administration that saw ties with China strained.
China's foreign ministry also congratulated Lula on his election win, with spokesman Zhao Lijian saying China was willing to work with Lula's new administration to "promote the comprehensive strategic partnership between China and Brazil to a new level".
China is Brazil's top trading partner, and the two countries have joined forces in the BRICS group, which also includes India and Russia, as well as South Africa. Lula had opened dialogue with Beijing during his first administration and in 2009 helped Brazil form BRICS.
During Lula's administration from 2003 to 2010, Brazil saw China as a key partner in helping to restructure the international order.
In 2004, Lula (pictured above) drew closer to Beijing, leading a delegation of more than 450 business leaders to China to lay the foundations for a partnership that intertwined the economies of both countries.
During Lula's presidency, he met former Chinese president Hu Jintao eight times.
In an article celebrating Lula´svictory, Chinese daily Global Times underlined that since the establishment of diplomatic relations, "especially since Lula took office the first time in 2003, China-Brazil relations, particularly the economic and trade relations, have developed quickly".
"Today, the economic and trade complementarity between the two countries have witnessed remarkable growth, becoming ballast stone of the bilateral ties. The deepening of China-Brazil relations follows the trend and has a strong internal driving force. It will not be easily changed shortly or by a single event", the article added.
The Global Times admits "there were some noises in bilateral times under (former president Jair) Bolsonaro", but stresses that "China-Brazil trade still hit the record of about USD 164 billion in 2021 despite the pandemic".
Other articles
Angola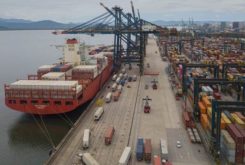 28 November 2023
Sino-Lusophone Trade Dips Again in First Ten Months of 2023
Brazil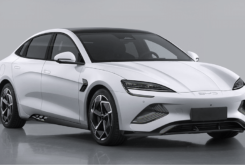 27 November 2023
More Than Half of Electric Cars Sold in Brazil Were Made in China