The Brazilian government granted the agrément (consent) to the new Chinese ambassador to Brazil, Zhu Qingqiao, currently head of the Chinese embassy in Mexico.
Zhu (pictured above), one of China´s top diplomats for Latin America, will replace Yang Wanming, who left Brasilia in February this year.
Wanming's three-years in Brazil were marked by booming trade and also the exchange of political barbs with members of the Bolsonaro government, which later subsided.
In March 2020, MP Eduardo Bolsonaro, son of the President of the Republic, blamed China for the Covid-19 pandemic. The embassy reacted, calling the accusation a lie and prejudiced, but the parliamentarian received the support of the then Chancellor Ernesto Araújo.
The following month, the former Minister of Education Abraham Weintraub published a prejudiced post about the Chinese on a social network, which irritated the embassy.
In November of the same year, Eduardo Bolsonaro accused the Chinese of spying in discussions about the use of 5G technology. Wanming repudiated the statement, calling it infamous. The chancellor came out, once again, in defense of the MP.
Relations between the ambassador and the Brazilian government improved when Carlos França became the head of diplomacy, in the middle of last year. The two countries began to act in a coordinated manner in the fight against the pandemic, including the purchase of Chinese inputs for the manufacture of vaccines.
Other articles
Brazil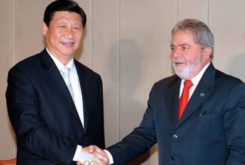 20 March 2023
Brazilian President travelling to China with record delegation of 240 businessmen
Brazil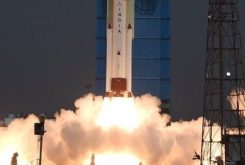 20 March 2023
New Brazil-China satellite will monitor deforestation in the Amazon