Brazil's President Jair Bolsonaro has significantly backtracked on the anti-Chinese comments he made in the run-up to his election victory. His stance seemed to trigger a big fall in Chinese investment but pragmatism now seems to have forced him to accept Chinese investors and recognise the vital role that China plays in absorbing Brazilian exports. The Brazilian and Chinese leaders are now due to visit each other's county before the end of the year.
Prior to his election, Bolsonaro accused China of "buying Brazil" and angered Beijing by visiting Taiwan in February 2018. The president's comments may have been reflected in the fall in direct Chinese investment in Brazil from US$11.3 billion in 2017 to US$2.8 billion last year.
It had been expected that Brazil's commitment to its fellow BRICS states and South-South development could be weakened under Bolsonaro, who has sought to strengthen ties with the U.S. instead, in a reversal of the international policy of his left-wing predecessors. Bolsonaro has previously stated that he would align his foreign policy with that of U.S. President Donald Trump, including by backing Trump's decision to recognise Jerusalem as the capital of Israel and has pledging to move the Brazilian embassy from Tel Aviv to Jerusalem.
Politically and stylistically, Bolsonaro has a lot in common with Trump and benefits from being seen as part of a global right-wing, conservative, populist movement. Yet the U.S. and China are Brazil's two most important economic partners, so he needs to maintain good relations with both if Brazil is to enjoy economic success. In this way, global trade helps to moderate more excessive isolationist tendencies.
Like Trump, Bolsonaro has a tendency to speak harshly on particular issues, leaving other members of his administration to seek to minimise the damage afterwards. Vice-President General Hamilton Mourão is the man most often given this task, arguing that Brazil has to be pragmatic about Chinese investment.
Despite his natural inclination to favour Washington over Beijing, Bolsonaro may have been disappointed that the U.S. has not offered the concrete benefits for Brazil he had hoped from U.S.-Brazilian trade talks. This is in sharp contrast to China's almost relentless demand for Brazilian raw materials and the multi-billion dollar investments made by Chinese firms in Brazil in recent years. Washington's refusal to grant Brazilian citizens visa-free entry to the U.S., which Brasilia had already agreed for U.S. citizens travelling in the opposite direction, may have been perceived as a particular snub.
Planned visit to China
The anti-Chinese voices in the Brazilian government seem to have lost ground to those who value economics above politics, such as Mourão. The vice president began the diplomatic offensive in May when he visited Beijing. He told journalists: "We have to be sufficiently pragmatic to understand the importance of China for Brazil's economic development."
Macauhub reported Mourão as saying: "China recognises Brazil as an important regional partner and we are aware that Brazilian political instability has not contributed to economic development", when speaking at the Annual Conference of the Brazil-China Business Council in September.
"We have sought to build trust and create an enabling environment for the broadening and diversification of economic relations with China, a wish that is very pertinent within the context of trade and economic conflict between China and the United States", he added.
Bolsonaro is to visit China in October, although the exact timing remains uncertain. It is expected to be one leg of a wider international tour that will also take in the Gulf states and Japan, where Bolsonaro is expected to attend the official coronation of Emperor Naruhito on 22 October. President Xi Jinping is also to visit Brazil in November at the planned BRICS summit in Brasilia.
The two had been expected to hold a bilateral meeting at the G20 summit in Japan in June but the Brazilian president cancelled it when his Chinese counterpart failed to turn up on time. Bolsonaro's official spokesperson said: "The president decided to call off this bilateral meeting. The meeting was much delayed already, we were waiting in the bilateral meeting room." It is difficult to know whether the delay was a calculated snub to a Brazilian president who hit the headlines for anti-Chinese rhetoric, or the product of summit delays that are commonplace at such international events.
However, Bolsonaro has struck a more conciliatory stance more recently. When he met with Foreign Minister Wang Yi in Brasilia in July he said that he aimed to become a sincere friend of China. Moreover, when China's Minister of National Defence, Wei Fenghe, visited Brazil for the 197th independence day anniversary in September, Bolsonaro told him: "I am looking forward to visiting China in October and meeting with Chinese President Xi". He asked Wei to pass on his best wishes to the Chinese premier.
A Brazilian congressional delegation visited several companies in China in September, including Alibaba, China National Petroleum Company, China Railway Group and telecoms giant Huawei, which has found investment in other parts of the world blocked because of security fears. Huawei is expected to submit a bid to develop Brazil's 5G infrastructure, when the tender is launched next year.
Brazil's deputy government leader in the Senate, Chico Rodrigues, told journalists upon his return with the delegation: "Now I strongly support Huawei. The company has the best operating system and the best costs." His support was perhaps unsurprising, given that Beijing funded the trip. Brasilia decided not to follow the U.S. in restricting Huawei's operations in the country because of its alleged links to the Chinese government.
Infrastructural benefits
While Bolsonaro fears Brazilian assets falling into Chinese hands, he is desperate for the country's infrastructure to be upgraded. Moreover, Chinese money is being pumped into Brazil at a time when many big domestic corporations are having to operate with one hand tied behind their back in the wake of the Lava Jato corruption scandal.
According to the Organisation for Economic Cooperation and Development, Chinese companies invest mostly in Brazilian oil and gas, the power sector, mining, the automotive industry, transport and finance, in descending order. For instance, China National Petroleum Corporation has bought a 20% stake in the Comperj refinery in Rio de Janeiro, enabling construction work to continue after it had been suspended over a corruption scandal. Chinese companies investing in Brazil often retain the brand name of their acquisitions, as well as most of their employees. The previous strategy of moving Chinese workers to the target country seems to have become much less common.
China Three Gorges Corporation bought two Brazilian hydro projects for 13.8 billion reais (US$3.66 billion) in 2016, while Companhia Paulista Força e Luz was purchased by China's State Grid Corporation last year for 17.36 billion reais (US$4.90 billion). It has been suggested that Beijing would like to include Brazil in its Belt and Road Initiative but it seems unlikely that Bolsonaro would agree to this.
China Communications Construction Company is working alongside local partner WPR-São Luís Gestão de Portos e Terminais to develop the port of São Luís to ease the export of iron ore to China. The project has been financed by a US$2.6 billion loan from Industrial and Commercial Bank of China. The project probably would not have been possible without Chinese financing. It has been suggested that Beijing would like to include Brazil in its Belt and Road Initiative but it seems unlikely that Bolsonaro would agree to this.
In addition to infrastructural investment, China has been Brazil's biggest trade partner for a decade. China attracted a massive 27.8% of Brazilian exports by value in 2018, with bilateral trade valued at US$113 billion, although Brazilian exports to China are fairly narrow. Soy accounted for a massive 43%, followed by oil (22%) and mining products (17%). As in most of the rest of the world, most of the soy is used to feed farm animals rather than people directly.
Outlook
If Bolsonaro were to maintain his anti-Chinese stance and trigger a U.S. style trade war with Beijing, then Brazil would surely suffer more than China. The former is much more dependent on the latter than the other way around. Moreover, it would be easy for China to impose punitive tariffs on Brazilian imports because they are dominated by a small number of commodities, such as iron ore and soya.
As the long boom in the construction of Chinese infrastructure slows down, Brazilian commodities will probably not be in quite such high demand and so the focus of the Brazilian economy will have to switch away from the export of raw materials. Chinese economic growth fell to 6.6% in 2018, still high by international standards, but not enough to sustain continued growth in demand for Brazilian exports. The IMF predicts that it will continue to slow gradually, to 5.5% by 2024.
It seems likely that Bolsonaro has been persuaded of the benefits of stronger economic relations with Beijing rather than that he has had a significant change of heart. He may have been pushed into improving relations with China by the continued frailty of the Brazilian economy, which has started to recover but the government's debt to GDP ratio is expected to reach 80% by the end of this year, following a recession that lasted for ten quarters. Moreover, Bolsonaro could now be more relaxed in his attitude to foreign policy following the passage of his headline-grabbing pension reforms.
Other articles
Angola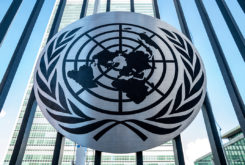 31 January 2023
Mozambique and Cabo Verde to lead Portuguese-speaking countries GDP growth in 2022
Brazil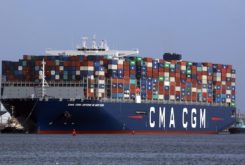 30 January 2023
Chinese agro imports from Brazil grew 43.3% in 2022