Timor-Leste´s new Tibar Port is on track to open next year, ending an 'economic bottleneck' in the country, the Co-ordinating Minister of Economic Affairs told Macao Magazine.
Joaquim Amaral, Timor-Leste's Co-ordinating Minister of Economic Affairs, expects the port project at Tibar Bay to 'bring many benefits to the Timorese economy', that go well beyond the amount of foreign investment into the port, which he estimates at around USD 200 million.
They will include 'avoiding the cost of delays and the diversion of cargo due to congestion' at Dili Port, a nearby major port in the capital city, allowing for 'bigger ships' to dock, which he foresees as bringing 'savings on freight costs due to economies of scale'.
Amaral also predicts that the project will herald the development of potential industrial parks around the port.  
The Tibar Bay Port project, the minister told Macao Magazine, was outlined in a major strategic development plan released by the Timor-Leste government in 2011. In it, he says, Dili Port was highlighted as having 'become an economic bottleneck' as its existing infrastructure, built by the country's former Portuguese administration, is no longer fit for the demands of today's international container shipping industry and does not allow modern large container ships access to the port.
He adds that Dili Port is still the main entry and exit point for goods to a country whose population is expected to more than double by 2040. Amaral confirms that operations are due to start next year. He says that when that happens, the area around it will also start to develop. "With the development of Tibar Bay," he says, "the area around the port can be turned into an economic hub, attracting new industries and businesses to set foot in Timor-Leste, [thus] generating employment opportunities."
Brazil, Timor and Cabo Verde Among Fastest Growing Economies in 2021
Tibar Bay, which sits on the shores about 12 kilometres to the west along the coastline from Dili, was first earmarked for development and private sector investment in the early 2010s with a view to it achieving rapid and sustainable growth.
The project set sail with a financial close in August 2018 and work began in July of the following year. Investment is predicted by some to go up to USD 490 million once all works are done – deep-water port which will handle up to 350,000 containers annually – predicted by some to go up to more than 750,000 eventually – and will have a new 630-metre-long pier and a raft of new buildings.
It will be a multipurpose facility, handling all types of cargo, including containers and vehicles and it will also be home to an access channel and berth 16 metres deep so that it can receive large vessels. It's the largest infrastructure project ever to be carried out in Timor-Leste and it isn't only the local people who have been working on the site. Chinese workers have also been involved from the start.
On site making sure everything is on track and on time – a task made even more demanding by the COVID-19 pandemic – is Wang Wei, country manager for Timor-Leste for China Harbour Engineering Construction (CHEC), one of the construction companies working on the site.  
Wang tells Macao Magazine he is particularly proud of the technical work that CHEC workers have been undertaking at Tibar Bay Port – complex even for such a construction giant from China. But he says he's also proud of the fact that out of the roughly 800 CHEC staff members on the site – including the management team, technicians and labourers – local workers from Timor-Leste make up the majority, which equates to around 60 per cent of the total. He says these are highly qualified workers, like engineers and technicians.
In 2016, the Tibar Bay project was awarded by the Timor-Leste government to French company Bolloré Ports. The European giant was given the job of designing, constructing, owning and operating the port before it is due to pass ownership back to the government in 30 years' time under a development basis known as design-build-finance-operate-transfer (DBOFT). Bolloré was key in recommending CHEC's involvement in the project as it is one of its global business partners.
The fact that Bolloré and CHEC – among other international companies – are part of the project is a milestone for Timor-Leste as it marks the Asia Pacific country's first-ever large-scale infrastructure public private partnership arrangement (PPP). It also marks the biggest direct foreign investment for one large-scale infrastructure project in the history of the country. In fact, it's been a good learning curve for the government in attracting large-scale foreign investment and it's also highlighted the strong links between China and Timor-Leste. Wang says: "Once the project has proved to be a success, the valuable experience in planning, tendering, transaction, operation and management will be a very good example for similar large-scale infrastructure projects in Timor-Leste in the future, such as at Dili Airport (Presidente Nicolau Lobato International Airport) and others."
Danilo Afonso Henriques, Timor-Leste's delegate to Macao's Forum for Economic Trade Co-operation between China and the Portuguese-speaking Countries – better known as Forum Macao – expects the Tibar Bay project to add to the young nation's skills and competitiveness. But the project, he points out, is also part of a larger strategy of upgrading and building infrastructure to support the mobility of people and goods throughout Timo-Leste. Being 'widely dispersed in a large geographical area', he says, the country's population will also benefit from the ongoing upgrading and construction of its national road network, as well as its electricity network, airports, irrigation systems, renewable energies and tourism industry. He says that those 'elements' as well as 'new developments such as proposed industrial parks' should 'create a competitiveness and opportunities for Timor-Leste to explore various economic markets' with neighbouring countries, across Southeast Asia or even with Macao through the forum he represents.
Legal Update/ Timor-Leste: Digital Customs Payments Introduced
Henriques says that there's a 'desire and preference' for products from Timor-Leste in Macao, particularly agricultural ones 'which are organic'. He says that good examples of this include the Dili brand coffee that's produced and exported by a Chinese entrepreneur and is available in Macao, as well as a number of aromatic and therapeutic oils that are imported into Macao for the local market and for mainland China.
He adds: "Tibar Bay Port underlines Timor-Leste's aspirations, its development growth in the years since its restoration of independence and our nation's hope for a prosperous future." 
On 20 May 2022, Timor-Leste will celebrate its 20th birthday. The 'Restoration of Independence Day' event is sure to be a grand occasion when Asia's youngest nation.
Other articles
Angola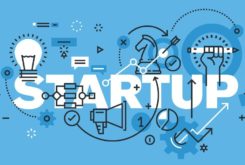 07 September 2021
First Sustainability-Focused Startup Contest Between Students from China and Portuguese-speaking Countries Launches
Timor-Leste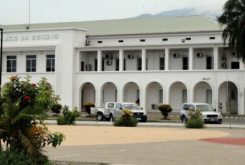 22 July 2021
Business Opportunity: Timor-Leste Launches Tender to Update Dili Urban Master Plan