The first 24 social housing apartments in São Tomé and Príncipe financed by China should be ready in the next few days, the African country´s government announced.
"The People's Republic of China finances the project for the construction of social houses in all districts of the island of São Tomé and in the Autonomous Region of Príncipe", stated the Government of Jorge Bom Jesus through social networks.
By the year 2022, 200 social houses are expected to be built across the country, it added.
The laying of the first stone for the construction of social houses took place in November 2019 in the city of Guadalupe, District of Lobata.
According to the Government, "a promise from the Government led by Prime Minister Jorge Bom Jesus is being fulfilled, with a view to minimizing the housing problems that many families and young people face today".
The project includes five buildings with three floors each, the Government previously said.
In addition to two buildings in Lobata, north of the island of São Tomé, another three will be built in the district of Cantagalo, in the south of the island, each with 12 apartments.
The social housing project stems from the reestablishment of diplomatic relations between the two countries in December 2016, after Sao Tome cut ties with Taiwan, that had lasted for about 20 years.
The two countries signed three cooperation agreements in Beijing in the fields of infrastructure and education, involving a financial donation estimated at USD 29 million.
China finances modernisation and expansion of the international airport of São Tomé and Príncipe
At the presentation ceremony of the social housing project, in 2019, Prime Minister Jorge Bom Jesus stressed the importance of the ceremony, affirming that it was "a moment of strengthening ties that have lasted for decades and that will continue to to grow."
The Chinese ambassador, Wang Wei, said on the same occasion that he hopes that with the realization of this project, "workers, technicians and the Sao Tome government will be able to cooperate with Chinese companies, with the common goal of writing a new chapter of cooperation between China and São Tomé and Príncipe. "
Since the end of 2020, China has been represented in São Tomé by Ambassador Xu Yingzhen, former secretary general of the Macau Forum.
Former Macao Forum Secretary-General To Be China's Ambassador to São Tomé
In the presentation of credentials, the diplomat said that in addition to training, the parties cooperate in the area of ​​health, trade and infrastructure.
Other articles
Angola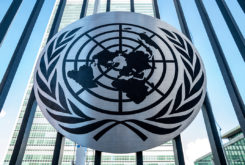 31 January 2023
Mozambique and Cabo Verde to lead Portuguese-speaking countries GDP growth in 2022
Angola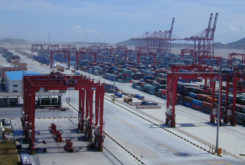 23 January 2023
China-Africa trade surges to a record USD 282 billion in 2022