The funding for the modernisation and expansion of the international airport of São Tomé and Príncipe will be provided by China under an agreement signed on Friday in São Tomé.
The ambassador of China, Wang Wei, who did not disclose either the amount involved nor the date the work would begin, said that "everything will depend on the technical preparatory work to be undertaken by both sides."
"The signing of this agreement is the result of years of work and cooperation between China and São Tomé and Príncipe," the Chinese diplomat said.
Wang Wei noted there had been some difficulties at the beginning of the works but gave assurances that the two sides would seek to "overcome these difficulties and move towards a point that we all want."
The financing agreement signed by the Minister of Public Works, Infrastructure, Natural Resources and Environment, Osvaldo d'Abreu, on behalf of the São Tomé government, outlines increasing the length of the runway from 2,170 to 2,800 metres, as well as the expansion of the aircraft apron.
It includes, among other interventions, the recovery of the lighting system, updating air traffic control and the cargo terminal.
The São Tomé minister said that, at the end of the work, the international airport of São Tomé and Príncipe, "will have modern facilities and a size capable of receiving large-capacity aircraft, which is currently not possible."
A World Bank study published in 2018 reported that the works of the runway expansion and modernisation of the remaining facilities of the international airport of São Tomé had an estimated cost of US$31 million.
The ambassador of China said in June 2019 that the project to modernise and expand the international airport of São Tomé was progressing and that the viability of construction of a port was being examined.
The Prime Minister of China, Li Keqiang, in March 2019 in Boao, Hainan province, welcomed his São Tomé counterpart, and noted that China was available to fund both those projects.
(Macauhub/Macau News)
Photo of Ambassador Wang Wei of China | © Macauhub/Macau News
Other articles
Angola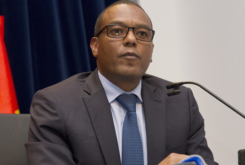 28 September 2023
Angola-China Mutual Investment Protection Agreement Ready for Signature
China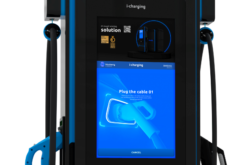 26 September 2023
Chinese EV Company U Power to Build Charging and Battery Replacement Stations in Portugal