Mozambique and Cabo Verde will lead GDP growth in Portuguese-speaking countries, according to United Nations (UN) forecasts.
According to the UN's flagship economic report, the 'World Economic Situation and Prospects Report 2023', Mozambique will grow 5% this year and 7.5% in 2024.
Cabo Verde's GDP will grow 4.6% this year and 5.3% in 2024, Guinea-Bissau's 4.2% in 2023 and 4.5% the following year and Angola's 2.9% in the current year and 3.7% in 2024.
2023 GDP growth estimate kept by World Bank for Brazil and lowered for African countries
The United Nations also projects that São Tomé and Príncipe's GDP will grow 2.2% this year and 2.9% next year, while Equatorial Guinea´s GDP is expected to drop 1.4% this year and 4.6% in 2024.
Inflation is estimated at at 3.6% in Cabo Verde, 4.1% in Guinea-Bissau, 11.8% in Angola, 8.9% in Mozambique, 11.2% in São Tomé and Principe and 5.8% in Equatorial Guinea.
The report points to the Brazilian economy slowing in 2023 to 0.9%, a downgrade of 1.3 percentage points from the previous estimate.
China-Africa trade surges to a record USD 282 billion in 2022
The UN predicts that Portugal's GDP will grow by 0.5% this year and 1.7% in 2024, in line with the European Union countries as a whole.
In a more general scenario, global inflation is expected to remain high in 2023, at 6.5%, and world production will slow down compared to 2022, settling at 1.9%, according to the UN.
The economic perspectives presented by the United Nations are "gloomy" both for the developed and developing economies.
China to waive interest-free loans for 17 African countries that matured by end-2021
According to the report, a series of serious shocks were reinforced in 2022 – such as the covid-19 pandemic, the war in Ukraine and the consequent food and energy crises, rising inflation, debt tightening, as well as the climate emergency -, and that will continue to have an impact on the world economy in 2023.
With regard to Africa, the report stresses that the continent was hit by a confluence of shocks, such as the war in Ukraine, which further weakened the growth prospects of African economies, as it occurred at a time when countries were still recover from the impacts of the covid-19 pandemic, climate shocks and security crises in some countries.
Other articles
Angola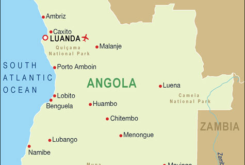 29 September 2023
Angola in Top-6 African Countries for Chinese Investment
Angola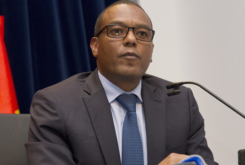 28 September 2023
Angola-China Mutual Investment Protection Agreement Ready for Signature