Trade between China and Africa surged last year to a record USD 282 billion, an 11 per cent year-on-year increase, the the second consecutive year of growth after the Covid-19 pandemic hit trade in 2020.
According to Chinese customs authorities, exports to Africa totalled USD 164.49 billion for the 12 months to December, an increase of 11.2 per cent year on year. Imports from the continent rose at a similar rate to reach USD 117.51 billion in the same period.
Beijing's top African trade partners include Angola, which sent USD 23.25 billion in goods – mostly oil shipments – to China in 2022, and the DRC, the world's largest producer of cobalt, which is used for making electric car and smartphone batteries.
Analysts attributed last year's numbers in part to higher prices for commodities, as natural resources such as crude oil, copper, cobalt and iron ore account for a large share of Africa's exports to China.
Charles Robertson, global chief economist at investment bank Renaissance Capital, told South China Morning Post that rising oil prices in 2022 would have boosted the value of African exports. He added that China's reopening was positive for trade but needed to be considered alongside continued problems in the real estate sector, which has ceased to be a long-term growth driver for imports.
Lauren Johnston, a China-Africa researcher at the South African Institute of International Affairs, said the jump in trade could also have been caused by exchange rate gains or the fact that China has swapped some Australian products – coking coal, for instance – for African goods following trade disputes with Canberra.
China to waive interest-free loans for 17 African countries that matured by end-2021
While Africa mainly exports raw materials, it tends to buy finished products from China such as machinery, electronics and textiles, resulting in a trade surplus in China's favour. But in recent years, Beijing has introduced policies to increase imports from the continent.
During the 2021 Forum on China-Africa Cooperation (FOCAC) Summit, President Xi Jinping said Beijing would open "green lanes" for African agricultural exports to China and offer USD 10 billion in trade finance to support African exports.
A number of African countries have signed deals with China allowing the export of agricultural products such as chilli peppers, cashew nuts, sesame seeds and spices.
FOCAC Dakar Action Plan "more detailed and wide-reaching" than previous ones
Linda Calabrese, a China-focused research fellow at the International Economic Development Group, noted that since 2016, both African exports to China and Chinese exports to Africa have grown steadily.The trend was interrupted in 2020 because of the Covid-19 pandemic, but the growth of both imports and exports has resumed since 2021, she said.
She said that within China, provincial institutions had taken the lead in boosting trade with the continent, and development partners such as the International Trade Centre were also working to increase African exports to China.
"From what I can see now, we can expect a reopening of China's economy in 2023, and with that, a continued increase, or even an acceleration, in China-Africa trade."
Other articles
Angola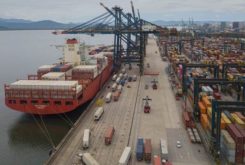 28 November 2023
Sino-Lusophone Trade Dips Again in First Ten Months of 2023
Angola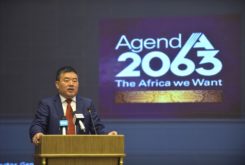 20 November 2023
China and Africa Vow to Bost Cooperation Under Belt and Road Initiative