Portuguese luxury clothing retailer Sacoor Blue has opened its a flagship store at Pavilion Kuala Lumpur, Malaysia, its first in the Southeast Asia, planning to expand in the region.
"The story behind this new brand is inspired by someone who has left the fast-paced city lifestyle to go back to their roots, and live a simpler life. The clothes under Sacoor Blue are made for fuss-free living, ideal for day-to-day wear," Hugo Carriço, Sacoor Group's Chief Operations Officer told the local press.
The product line includes tailored jackets, sweaters, and sportswear, all with comfort in mind. Despite coming with a lower price tag, clothing sold under the label nevertheless maintains its quality and level of service.
Portuguese textile manufacturers expect stronger demand from Japan
The lifestyle brand with sustainable living at its core, aims to encourage consumers to live a more sustainable lifestyle.
The store integrates green components to convey a serene and natural vibe, using design cues from the rural residences in South Portugal.
The company has set up a Kloth Cares bin for customers to donate their used clothing in keeping with its sustainable living idea.
All purchases are placed in biodegradable paper bags with paper and twine gift wrapping also available upon request. Twine is also used to affix price tags to clothing instead of plastic.
Additionally, Sacoor Blue's special "A.W.A.R.E" capsule collection was developed with an eye toward the environment.
Customers have the option to join the Sacoor Club, membership program which gives them access to exclusive deals, benefits, discounts, and gifts. Purchases at any participating Sacoor Blue, Sacoor Brothers, Sacoor Outlet, or Sacoor One stores will earn points that are valid for up to a year.
Other articles
Portugal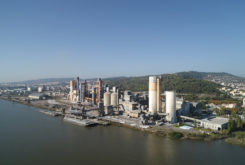 04 December 2023
Taiwan Cement Buys Stake in Portugal´s Cimpor for EUR480 million
China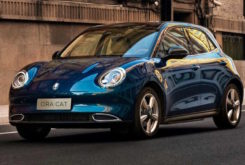 30 November 2023
Great Wall Motor Eyes Portugal in European Expansion