Jitac European Textile Fair, in the Japanese city of Tokyo, one of the largest fabric fairs in Asia, will be attended by more than a dozen Portuguese companies.
"What works in Japan works all over the world. It´s a very demanding market that forces us to evolve in all aspects", Isabel Costa, founder of the Portuguese textile Burel Factory, told Marketeer magazine.
Between 23 and 25 March, Portuguese companies Adalberto, Albano Morgado, Burel Factory, Fitecom, La Estampa, Lantal, Lemar, Modelmalhas, Riopele, Texser and Troficolo will be at the Tokyo fair.
"The big local brands are references all over the world, it is a country that dictates trends, behavior and style. For us it is essential to be part of this worldwide fashion scene," said Joana Silva, representative of La Estampa, a Portuguese company specialized in prints.
Troficolor that will present 100% organic colored shawls, among other novelties, according to the company's CEO, Carlos Serra.
For Riopele, "the Japanese market is very important, not only because of the volume of sales it represents but also because it is a strategic market in that region of the globe", according to António Soares, market manager.
The participation of Portuguese SME companies in the Jitac European Textile Fair is framed by From Portugal, an initiative by Selectiva Moda and ATP – Textile and Clothing Association of Portugal, which aims to promote the internationalization of Portuguese companies in the Fashion area.
Other articles
China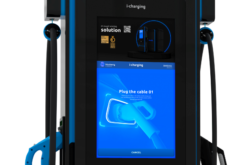 26 September 2023
Chinese EV Company U Power to Build Charging and Battery Replacement Stations in Portugal
China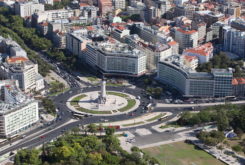 08 September 2023
United Hotels of Portugal Confident on Return of Chinese Tourists