Portugal will have one of seven national outdoor spaces at the Yangzhou International Horticultural Exhibition 2021 in eastern China, which kicks off on April 8.
According to a statement from Yangzhou fair, Portugal´s pavilion will be divided into two parts: a traditional garden around a cork oak and an agricultural show that includes olive, almond trees and vineyards.
The Yangzhou 2021 Expo will occupy 230 hectares, with more than 20 thousand trees and 10 thousand varieties of flowers planted, and will be open to the public for six months, until October 8th.
AEP Portugal to Participate in Food & Hospitality China Fair
The Chinese Tourism Association in Portugal (ACTEP) was invited to design Portugal´s pavillion at Yangzhou 2021 Expo, with an area of ​​1,500 square meters, including a two-story pavilion with 275 square meters, built using cork and tiles.
The creation of ACTEP was announced in February 2020, to work with the various actors in the tourism industry – hotels, restaurants, commerce and travel agencies – helping them to deal with the impact of the covid- 19 and also to help the industry boost touristm.
The president of ACTEP, Yong Liang, said last February that he will continue to work to reach one million Chinese tourists in Portugal, in 2025, despite the pandemic.
Other articles
China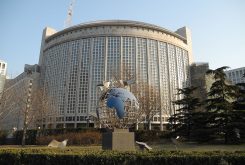 09 June 2023
Portugal should "make rational political choices autonomously" regarding Huawei, China says
Brazil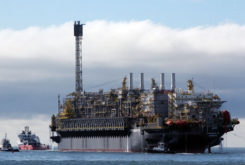 05 June 2023
China's CNOOC begins production at Buzios5 well in Brazil