Real estate investment in Portugal in 2021 is expected to exceed last year´s record, according to real estate consultancy Prime Yield.
In its 2021 investment guide, the consultancy estimates that the investment will reach 3 billion euros, which compares with 2.8 billion last year.
Although the first months of 2021 were of greater caution by investors, owing to the pandemic, "there continues to exist enough liquidity to invest in real estate, enabling a strong recovery in investment activity in the second half of the year, led by international investors, but with an ever stronger presence of national investors", Prime Yield says.
Among the segments of greatest interest for investment are now logistics, with demand soaring after the massive growth of electronic commerce, along with new segments of the residential market, namely 'build-to-rent' and student residences, Prime Yield estimates.
According to the Prime Global Cities Index, by real estate company Knight Frank, Lisbon was the 5th European city with a biggest yearly price increase (average of 2.4%).
Data from this index also saw an acceleration and an average increase of 4.6% in prices in the global luxury real estate sector, the fastest since 2017.
Portuguese Real Estate to Capture EUR 3 billion investment in 2021 – CBRE
The Prime Global Cities Index also concluded that 11 cities had a growth above 10% compared to the first quarter of 2020 and 67% of cities registered linear or positive growth in the last year.
Shenzhen was the city with the highest price increase (+ 19%) in the world in the luxury segment.
Conversely, prices fell in some of the main metropolises in the world, New York (-6%), Dubai (-4%), London (-4%), Paris (-4%) and Hong Kong (-3%).
Other articles
China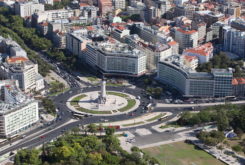 05 August 2022
Portugal realtors lure Chinese investors with serviced appartments and real estate funds
China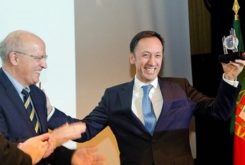 02 August 2022
Portuguese Ambassador to China bids farewell