Property investment in Portugal is expected to reach EUR 3 billion in 2021, according to international property consultants CBRE, but residential segments will be penalised by travel restrictions and uncertainty surrounding the country´s 'Golden Visas' programme.
"Despite the impact of the pandemic, interest in the (Portuguese) property market remains high, due to low interest rates and high financial liquidity on a global level," said Francisco Horta e Costa, Managing Director of CBRE Portugal in a recent on-line event.
While CBRE Portugal recognises that the impact of the pandemic will cause an "abrupt fall" and limit the speed of the national economy's growth, forecasts show that the country's GDP could reach the same numbers as 2019 by the end of 2022.
Around EUR 2 billion of property deals are "in the pipeline", says CBRE, stressing that Portugal is 'on the radar' of the "international investment community".
Meanwhile, the consultants also say that the investment capacity of "local players within the national property market" has improved significantly, while a considerable number of mergers and acquisitions deals could "boost the volume of investment" even more.
And while teleworking (remote working from home) is expected to reshape workspaces around the world, the work office sector is due to "remain resilient" thanks to "dynamic demand".
The retail sector is expected to recover at different speeds, with shopping centres suffering huge losses due to the latest lockdown.
Regarding the tourism sector, CBRE says hotel chains and investors' expansion plans are still in place in city and leisure destinations, although different segments will experience different levels of recovery.
Regarding the residential sector, CBRE says "the scarce number of new properties should guarantee a level of stability in the residential market throughout 2021, although there may be a slight drop in prices, which should be more significant among second-hand properties."
The maintenance of bank moratoria for as long as the economic activity fails to recover consistently will also play a role in the stability of the sector, the consultants add.
However, the residential segments that rely the most on the foreign market will "continue to be the most penalised" by travel restrictions as well as the uncertainty surrounding the 'Golden Visas' programme in coastal regions.
The Goverment had previously announced the end of 'Golden Visas' for foreign real estate investors on the coast and metropolitan areas of Lisbon and Porto for mid-2021, as well as other coastal areas, but has now extended the deadline to January 1, 2022, through a new decree.
Other articles
Portugal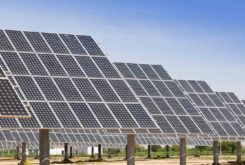 16 May 2022
EDP to install solar power at Faurecia units in China, South Korea, Japan
China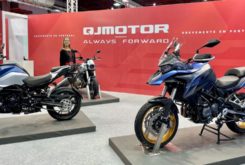 16 May 2022
Chinese motorcycles QJMotor to enter Portugal in September