Portugal´s Mota-Engil, co-owned by China´s CCCC, is among three companies carrying out emergency repairs to Mozambique´s National Road 1 (N1), the African country´s main axis.
Minister of Public Works, Housing and Water Resources, Carlos Mesquita (pictured above), said during a visit to Caia, Sofala province, that the works are to be carried out by contractors Karina Construções, Concity and Mota-Engil África.
The government official revealed that the works started this month and have already made it possible to recover a third of the 77 kilometers to be intervened.
"We came to witness 'in loco' the works that are being carried out on this road that connects the north to the south of the country (…) ", he stated.
The N1 is a vital transportation axis, with a total of 2,477 kilometers, but in several points it is almost impassable.
The minister added that although the contract was running smoothly, the companies should still create additional teams to intervene in the most critical sections, to speed up the pace of work.
Mozambique introduces visa exemption program including nationals of China, Japan and South Korea
According to the government official, contractors are prioritizing the drainage component, with a view to allowing the flow of rainwater.
"Once the works are completed, this road will boost the country's economy, and residents in areas adjacent to the N1 and passengers are anxious to see the works completed", he said.
Carlos Mesquita also revealed that the contractors on the N1, in addition to carrying out the work in progress, have undertaken the commitment to remain on the ground during the rainy season, which starts in October, so that they can respond to specific situations.
Other articles
China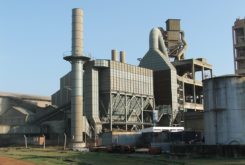 18 September 2023
Control of Cimentos de Moçambique by China´s Huaxin Cleared
China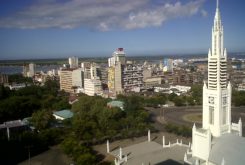 14 September 2023
China's CRBC Proposes Light Rail Project in Mozambique