Portuguese infrastructure group Mota-Engil has renewed its board following the entry of China Communication and Construction Corporation (CCCC) in its shareholder structure.
António Mota and Gonçalo Moura Martins will step down from their current positions within the company leadership, "following the change to the shareholder structure in 2021 and the approval of the strategic plan for the coming five years – Building 26", Mota-Engil said in a statement.
"This decision has been reached after great consideration, much planning and with the due and consensual participation of major shareholders of the group. It is the culmination of the planned structured handover to the next generation and renewal of the top management", it added.
The appointment of Carlos Mota Santos for Chairman of the Board of Directors and Chief Executive Officer shall be tabled at the next board meeting, "in accordance with the group´s structured generational renovation plan", the company said.
"Carlos Mota Santos represents the third generation of the founding family and major shareholder of the group. He is a consummate professional with more than 20 years' experience and has a deep knowledge of the business and activities of the group, having carried out his profession within the company since graduating in civil engineering", it added.
Mota Santos was recently Vice-President of the Executive Committee led by Gonçalo Moura Martins.
Mota-Engil, CCCC and CRBC selected for USD 2.5bi tender in Nigeria
A meeting of the Board of Directors will be called during January, for approval of the proposed appointments, along with a shareholders meeting for recomposition of the board of directors and the executive committee. It is expected that the process will be concluded around the end of January and that such changes will come into effect from 1 February 2023.
António Mota and Gonçalo Moura Martins shall remain fully committed to the continued development and support of the group, "albeit in a more supervisory and strategic role", Mota-Engil added.
"As Vice-Presidents of the Board of Directors, they will participate actively in the key decisions and play their part in achieving the objectives set out in the Building 26 Strategic Plan, the first year of which has been successfully implemented, providing the ideal framework for a promising future", it said.
Other articles
Portugal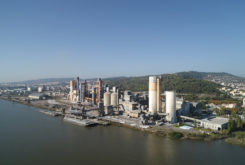 04 December 2023
Taiwan Cement Buys Stake in Portugal´s Cimpor for EUR480 million
China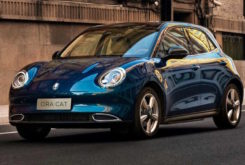 30 November 2023
Great Wall Motor Eyes Portugal in European Expansion