Macao government chief Ho Iat Seng expects the sixth ministerial conference of the Macao Forum, postponed since 2019, to be held this year.
Quoted by Radio Macau, the chief executive (pictured above, center) stressed that preparations are taking place for the next ministerial conference of the Forum for Economic and Commercial Cooperation between China and Portuguese -speaking countries (Macau Forum).
Initially scheduled for 2019, the sixth ministerial conference of the Macau Forum was postponed to June 2020, due to the elections for the Macao Parliament, but was not held due to the Covid-19 pandemic.
Equatorial Guinea to become Forum Macao's 10th member nation
The secretary general of the Macao Forum, Ji Xianzheng, said that the permanent secretariat would focus this year in preparing the next ministerial conference and celebrating the 20th anniversary of the Forum.
According to a press release, Ji was speaking during a visit from the Forum's permanent secretariat to the Taiwan, Hong Kong and Macao Department of the Chinese Trade Ministry.
Last week, Portuguese Foreign Minister João Gomes Cravinho appointed Marcia Cordeiro Guerreiro as the new delegate of Portugal in the Macao Forum.
The executive is currently the coordinator of the international area at the National Bank Overseas (BNU), based in Macao and belonging to the Caixa Geral de Depósitos group (CGD).
Guided by the China Ministry of Commerce, the Forum was created as a multilateral mechanism of intergovernmentalcooperation centered on economic and commercial development, aiming to consolidate the sino-lusophone economic and commercial exchanges.
The permanent secretariat of the Forum includes, in addition to a secretary general and three deputy secretaries, the nine delegates of the Lusophone countries: Angola, Brazil, Cape Verde, Guinea-Bissau, Equatorial Guinea, Mozambique, Portugal, Sao Tome and Principe and Timor-Leste.
Other articles
Angola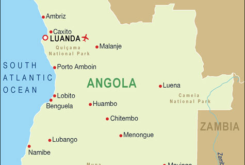 29 September 2023
Angola in Top-6 African Countries for Chinese Investment
Angola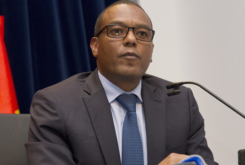 28 September 2023
Angola-China Mutual Investment Protection Agreement Ready for Signature