Ji Xianzheng, former Deputy Director of the Department for European Affairs at the China Ministry of Commerce (MOFCOM), is the the new Secretary General of the Macau Forum Permanent Secretariat.
According to a statement by Macau Forum, Ji arrived in Macau on 10 January and took up his duties. The post was left vacant since Xu Yingzhen was named ambassador to Sao Tome and Principe in late 2020.
Previously, the Secretary General, served as responsible for economic and trade affairs between China and European countries. He worked as a professional diplomat in the Economic and Commercial Department of the Chinese Embassy in Portugal.
Forum Macao Ministerial Conference Postponed Till Early 2022 
Between 2009 and 2018, Ji was Economic and Commercial Advisor to the Chinese Embassy in Spain and the Chinese Embassy in Venezuela.
"Over the years, Dr. Ji Xianzheng has been dedicated to commercial diplomacy, having vast experience in foreign and commercial affairs, with in-depth knowledge of the situation in Portuguese and Spanish speaking countries", Macau Forum adds.
Other articles
Angola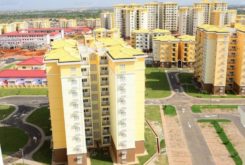 06 February 2023
CITIC rejects widespread construction defects in Angolan Kilamba Kiaxi housing project
Angola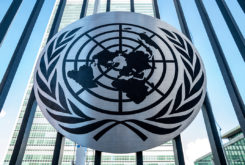 31 January 2023
Mozambique and Cabo Verde to lead Portuguese-speaking countries GDP growth in 2022