Equatorial Guinea will become Sunday the tenth member of the Forum Macao, the Secretary General of the organizatio, Ji Xianzheng, announced.
The formal entry of African country will take place during Forum's extraordinary meeting that will take place in  online format, simultaneously in Macau and Beijing, on April 10th.
In July 2021 the members of Forum Macao recommended that the Equatorial Guinea should be admitted as a member of the organization because is already a member of the Community of the Portuguese Speaking Countries (CPLP).
An African oil-producing nation, Equatorial Guinea will become the 10th member of Forum Macau together with Angola, Brazil, Cabo Verde, People's Republic of China, Guinea-Bissau, Mozambique, Portugal, Sao Tome and Principe and Timor-Leste.
A Spanish colony until 1968, Equatorial Guinea has been part of the Community of Portuguese Speaking Countries since 2014. The country's president, Teodoro Obiang, who has been in power since 1979, has campaigned to join Forum Macao in the last years.
Speaking to Radio Macau Macau, Ji Xianzheng, also said that Equatorial Guinea's process to make official the  membership of the West African country will take place within the framework of extraordinary meeting.
Forum Macao launches investment guides to Portuguese-speaking countries
Ji also told the government radio station that Forum Macao will set up a special body in the Forum Macao structure to dedicate efforts related to the fight and prevention against Covid-19, "that remains the centre of the organization."
The Forum for Economic and Trade Co-operation between China and Portuguese-speaking Countries (Forum Macao, was launched in October 2003.
It resulted from an initiative by China's Central Government, in co-ordination with the Portuguese-speaking Countries and with the collaboration of the Government of the Macao.
Other articles
Brazil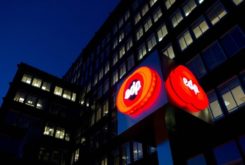 21 March 2023
EDP Brasil to invest USD 5.7 billion in next five years
Brazil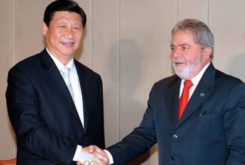 20 March 2023
Brazilian President travelling to China with record delegation of 240 businessmen