São Tomé e Príncipe, has updated its petroleum products price structure, according to official legal database Legis-PALOP+TL.
As of March 29, 2022, the percentages of the Gasoline and Diesel surcharge expressed in the price structure for petroleum products, decreased to 86% and 41%, respectively, compared to the previous 106% and 66% established in the previous 2019 pricing structure.
The surcharges corresponding to Empresa de Água e Eletricidade (EMAE) diesel and oil remained at 15% and 0%, respectively.
Import Duties on Gasoline, Diesel, EMAE Diesel and Oil remain at 5%.
The decree maintains unchanged the percentages relating to road funds, fees and guides, forwarding agency, Empresa Nacional de Combustíveis e Óleos (ENCO), wholesale margin, distribution margin and retail margin in Príncipe.
Other articles
Angola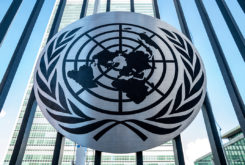 31 January 2023
Mozambique and Cabo Verde to lead Portuguese-speaking countries GDP growth in 2022
Angola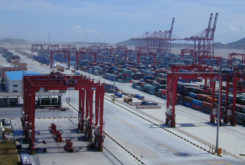 23 January 2023
China-Africa trade surges to a record USD 282 billion in 2022