São Tomé e Príncipe has enacted the new law to introduce the Special Consumption Tax (IEC), according to official legal database Legis-PALOP+TL.
Under Decree-Law No. 27/2021, of 11 November, IEC rates vary between 10% and 100%, covering the following goods, provided they are produced, imported or introduced into Sao Tome: Alcoholic beverages (10% to 65%); Soft drinks and beverages with added sugar or other sweeteners (20%); Tobacco and its derivatives (20% to 60%); Fireworks (20%); Jewelery and goldsmith artifacts (10%); Aircraft, recreational and motorized craft (20% to 100%); Firearms (20%); Chicken, beef and other types of broth (100%); and Delicatessen products except chorizo, sausage and ham (100%).
The new law exempts from IEC:
⦁ Exported goods, when the export is made by the producer or entity dedicated to that effect;
⦁ Goods imported by diplomatic and consular representations, when there is reciprocity of treatment, as well as goods imported by International Organizations;
⦁ Raw materials for national industry and goods intended for use in health establishments, provided they are duly certified by the ministry that oversees the activity and by the declaration of exclusivity;
⦁ Goods intended for laboratory and scientific research purposes;
⦁ Personal goods (new or second-hand items that the traveler may need for their own use during the trip, excluding any goods imported or exported for commercial purposes, pursuant to the Customs Code, approved by Decree-Law no. º 39/2009, of 13 October);
⦁ Goods intended for consumption such as in-flight supplies on international traffic aircraft and vessels;
⦁ Products sold on board ships or aircraft in international traffic;
⦁ Products that benefit from the application of a customs duty suspension regime;
⦁ Products sold in duty-free stores.
Other articles
Angola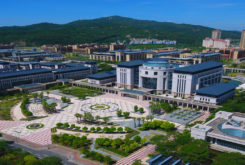 12 September 2022
China-Portuguese Speaking Countries Ocean Research Alliance launched
Angola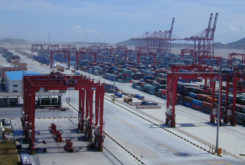 25 August 2022
China and Portuguese-speaking countries trade grows 14% in first half of 2022