São Tomé and Príncipe is joining the more than 140 countries included in the Chinese Belt and Road Initiative (BRI), under a cooperation agreement signed by the government with China.
The memorandum of understanding was signed in the African country´s capital (pictured above) by the São Tomé Ministry of Foreign Affairs, Cooperation and Communities, Edite Tenjua, and by the Chinese ambassador to São Tomé, Xu Yingzhen.
According to a statement from the Chinese Embassy, the diplomat promised to look for new opportunities for cooperation in areas such as infrastructure, economy, trade, culture and training of human resources.
Edite Tenjua said she hopes the agreement will help improve the quality of life of São Toméans, accelerating the archipelago's socioeconomic development. The minister praised BRI, saying it has encouraged the global flows of raw materials, technology, capital and people.
Xu Yingzhen recalled that the agreement comes after the eighth ministerial meeting of the China-Africa Cooperation Forum, which ended on November 30 in Dakar, capital of Senegal.
The Chinese diplomat argued that the projects announced by Xi Jinping, focused on fighting poverty, improving health care and agriculture and promoting trade, could "give new life" to São Tomé and Príncipe's development.
Legal Update/ Sao Tome e Principe: New Free Trade Zone Regime
The statement from the Chinese executive embassy notes that more than 140 countries, including "almost all African countries", have already joined the BRI.
Officially launched by China in 2013, the BRI aims to expand trade, mainly through the construction of infrastructure.
Other articles
China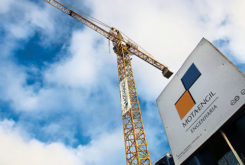 05 December 2022
Mota-Engil, CCCC and CRBC selected for USD 2.5bi tender in Nigeria
China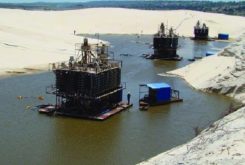 05 December 2022
Mozambican president calls for more Chinese investments