The Export-Import Bank of Korea (Eximbank) is set to provide USD 500m in financial support for Mozambique´s major integrated liquefied natural gas (LNG) project.
The project financing by the state-run lender is aimed at helping Korean companies successfully complete the construction of two LNG plants in the southern African nation. Daewoo Engineering & Construction and a group of small- and medium-sized Korean firms are participating in the project.
According to Eximbank, the project is expected to create 1,300 new jobs annually and promote foreign exchange earnings. "We expect two Korean shipbuilders ― Hyundai Heavy Industries and Samsung Heavy Industries ― to win orders for 17 LNG ships, though contract negotiations are still underway," the bank confirmed.
Comment: Total Pullback From Mozambique LNG Delays Exxon/CNPC Project
Korea Eximbank further added that its participation in the Mozambique LNG project is meaningful in that Africa comes with huge growth potential, as a number of countries are resource-rich.
The financing also comes at a critical time when local companies are facing difficulties due to the global economic fallout of the spread of COVID-19 this year. Despite the lingering challenges, Eximbank reaffirmed its willingness to continue its support for Korean companies in order to enhance their global competitiveness, by offering timely financial assistance.
The Korean construction and equipment manufacturers taking part in the project plan to invest USD 550m in the five-year project.
Samsung Nears Conclusion of Mozambique Gas Facility Construction
A group of eight export credit agencies have joined the project across the globe. They include Eximbank, the Export-Import Bank of the United States, the Japan Bank for International Cooperation and SACE from Italy.
When the approximately USD 23.5bn project is complete, about 12.9 million tons of LNG will be produced from the plants annually. This amounts to 23% of Korea's annual LNG imports, the lender said.
Other articles
China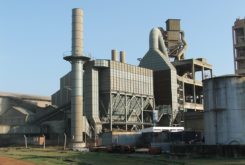 18 September 2023
Control of Cimentos de Moçambique by China´s Huaxin Cleared
China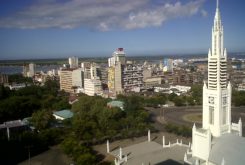 14 September 2023
China's CRBC Proposes Light Rail Project in Mozambique