Samsung Heavy Industries shipyard is nearing the conclusion of the construction of the Coral-Sul FLNG facility, which will sail-away to Mozambique in 2021 to begin natural gas extraction in the north of the country.
The lifting and installation of the last of the 13 topside modules, "configuring the entire gas treatment and liquefaction plant", was announced by Eni, the energy company which will operate the facility.
Currently under construction in South Korea, the unit is in line with the expected sail-away in 2021 and gas production start-up in 2022. Construction continues with integration and commissioning activities, the company adds.
"This is a great achievement for Area 4 Partners, in middle of all struggles caused by the Covid-19 pandemic, and confirms our commitment to the successful development of the Coral South Project." stated Roberto Dall'Omo, the General Manager of Eni Rovuma Basin.
The Coral-Sul FLNG is the world's first newly-built deepwater floating liquefaction plant. With a capacity of 3.4 million tons of liquefied gas per year, it will be located offshore Mozambique and put in production the considerable resources of the Coral gas field in the Area 4 of the Rovuma Basin.
The Coral South Project is operated by Eni Rovuma Basin on behalf of the Area 4 partners, namely Mozambique Rovuma Venture (MRV, an incorporated joint venture owned by Eni, ExxonMobil and CNPC), Galp, KOGAS and Empresa Nacional de Hidrocarbonetos E.P.
The Coral field has approximately 16 trillion cubic feet of gas in place and was discovered by Eni in May 2012.
Mozambique is set to earn USD 96 Billion in revenue over the life-cycle of its Liquefied Natural Gas (LNG) projects, which could transform the structure of the economy, if "managed effectively", according to the Economist Intelligence Unit (EIU).
Other articles
China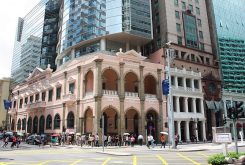 11 August 2022
BNU Macau shows first-half profit of MOP 128 million
Angola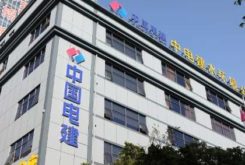 11 August 2022
Power China International eyes hydro projects in Angola