Huawei´s new "Tech Park" in Luanda, the third opened in Africa by the Chinese company, will train 10,000 Angolans, and has centers for innovation and advanced technologies, according to officials.
The result of a USD 60 million investment, the park was opened this week by Angolan President João Lourenço, along with the Chinese ambassador in Luanda, Gong Tao.
According to Tao, this investment aims to promote "innovative development, digital transformation and growth of Information and Communication Technologies talent in Angola".
Tao added that China and Angola are like "brothers and good friends" who help each other and that the two countries want to accelerate the alignment of development strategies and deepen cooperation in the field of technology, digital economy, and training of human resources.
The technology park aims to train more than 10,000 Angolans, as well as teachers of technical and technological courses at Angolan universities, by 2027.
As well as the training centre, the technology park has an innovation center for new technologies and another for advanced technological experiments, according to the Angolan news agency, Angop.
The technology park also has a 3G, 4G and 5G Data and Mobile Solutions Center and for solar panels for homes and businesses, creating 120 jobs, mostly for Angolans.
The complex also has four training rooms with 32 seats each, three residential buildings for 180 employees, a cafeteria for 100 people and a indoor games field.
Other articles
Angola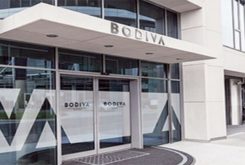 10 March 2023
Stock trading on Angolan stock exchange BODIVA "modest" after two bank IPOs
Angola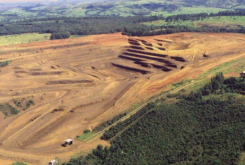 07 March 2023
Legal Update/Angola: Mining sector foreign exchange regime