Huawei Angola will invest USD 60 million in building a "tech park", for training and showcasing its most advanced new technologies in the African country.
Speaking after a hearing with Angolan vice president, Bornito de Sousa, the director of Huawei in Angola, Chu Xiaoxin said the park will be built next year, and includes the components of staff training and experience sharing.
"We are going to train Angolan talents, with the education center, we are going to follow-up with our partners and customers for innovation and new technologies, and then we will have an experience center", Chu said.
According to Chu Xiaoxin, the center´s launch is scheduled for December next year, providing for the training of more than 1,500 partners or engineers.
Chu Xiaoxin stressed that at the meeting, in addition to addressing the company's operations in Angola, he also reported on Huawei's donation and contribution efforts in the area of ​​social responsibility.
Under a new bilateral deal, Huawei will provide training in state-of-the-art Information and Communication Technologies (ICT), including 5G, to staff from the Ministry of Foreign Affairs of Angola.
Other articles
Angola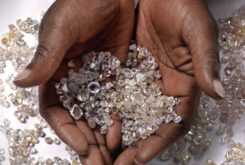 29 November 2023
Angola's Launches its Largest Diamond Mining Project
Angola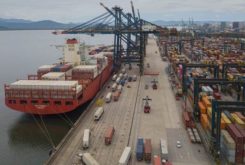 28 November 2023
Sino-Lusophone Trade Dips Again in First Ten Months of 2023