A warning  by the U.S. to Angola and other African governments not to use equipment made by Huawei has prompted a strong rebuke by the Chinese Government.
After U.S. Deputy Secretary of State Wendy Sherman associated spying and privacy risks with Huawei, in the wake of a visit to Angola, Chinese spokesperson Zhao Lijian considered the remarks "groundless and denigrating" and serving "to expose the U.S.'s malicious attempt to contain China and sow discord in China-Africa cooperation".
Sherman had made the remarks during a press briefing following a visit to the Angola offices of the U.S.-government-backed mobile phone company Africell, which she said will likely impact Chinese-owned Huawei.
Zhao said "is up to African countries and people to decide with whom they choose to cooperate. The U.S. is in no position to lord it over them. A few questions to some U.S. officials: Did the U.S. respect the sovereignty of African countries and right to privacy, and consider the security of other countries as it conducted long-standing cyber theft, surveillance, and monitoring against foreign governments, companies, and individuals, including those in Africa, in a planned and organized manner?".
"Did the U.S. respect the sovereignty of African countries when it flagrantly interfered in the internal affairs of African countries like Ethiopia and Zimbabwe and imposed unilateral, illegal sanctions on them? Did the U.S. respect the sovereignty of African countries when it attached many political strings to African exports to the U.S.?", the spokesperson added.
Huawei to Train Angolan Ministry of Foreign Affairs Staff in 5G
Sherman had said that "when countries choose Huawei, they are potentially giving up their sovereignty. They are turning over their data to another country. They may find themselves bringing in a surveillance capability they didn't even know was there".
"So we've been very public about our concerns about Huawei, and so we are glad that Africell can provide to the people of Angola a safe, capable tool in their hands to reach out to the world", she added. Since arriving in Angola as the first wholly foreign-owned operator on 7 April, Sherman said the company now has a two million subscription base.
Founded in 2001 by Ziad Dalloul, Africell has launched in The Gambia, Sierra Leone, Uganda, and the Democratic Republic of the Congo. Last year, Africell left Uganda and shifted attention to their new enterprise in Angola. Angola has three other operators Movicel, state-owned Angola Telecom, and Unitel which has a partnership with Huawei which the Americans are targetting.
Other articles
Angola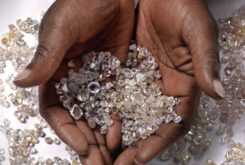 29 November 2023
Angola's Launches its Largest Diamond Mining Project
Angola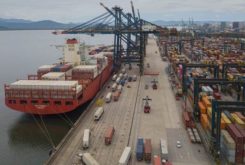 28 November 2023
Sino-Lusophone Trade Dips Again in First Ten Months of 2023