High-quality e-commerce products from 23 African countries were showcased at an Online Shopping Festival hosted by the Chinese Ministry of Commerce.
The two-week 4th Brand and Quality Online Shopping Festival and Quality African Products Online Shopping Festival featured diverse e-commerce interactions, drewing in more than 100,000 brands from over 1 million merchants, and bringing together 300 e-commerce platforms from both sides.
"We've collaborated with multiple e-commerce platforms to launch over 100 livestreaming activities online. So far, total sales are close to USD 3 million," said Zhang Dan, manager with E-Commerce Department of Hunan Gaoqiao Grand Market, told CGTN.
China remains Africa's largest trading partner for 12 consecutive years
Central China's Hunan Province has engaged many local digital commerce professionals and African partners actively in live-streaming, marketing, digital transactions, and supply chain operations during the shopping festival.
The province is home to four cross-border e-commerce pilot zones and six digital business pilot cities. Data suggests that in 2021, cross-border e-commerce trade in Hunan rose 89 percent year on year, ranking fifth in China and even surpassing the national average.
"Now the internet or the e-commerce is booming, and we need this opportunity also. Because in Africa, sometimes we have so many products, but we don't have so many people who know about the products. In China, through livestreaming, many people would know the products. So we can introduce them to many people. I think it's very important not only for China, but also for the African economy," Zhang told CGTN.
Yi Yi, manager of the Import Department of local e-commerce company KiliMall, said that their platform launched a short-video event for this shopping festival.
"In Africa, we are working with influencers and customers online to invite them to recommend African products. And we've collaborated with offline stores there to promote the event. Tens of thousands of fans in Africa joined our activity," she added.
Other articles
Angola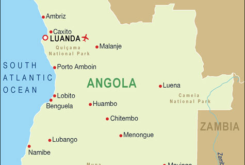 29 September 2023
Angola in Top-6 African Countries for Chinese Investment
Angola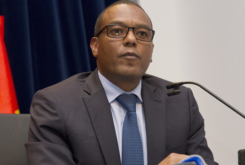 28 September 2023
Angola-China Mutual Investment Protection Agreement Ready for Signature