Total bilateral trade between China and Africa in 2021 reached USD 254.3 billion, up 35.3 percent year on year, according to the latest data released by the General Administration of Customs of China.
Africa exported USD 105.9 billion of goods to China, up 43.7 percent year on year. China has remained Africa's largest trading partner for 12 consecutive years.
Globally, Africa's external trade performance in 2021 was very strong. According to the United Nations Conference on Trade and Development (UNCTAD) data in November, Africa's import and export of goods increased by 31 percent and 40 percent respectively in the third quarter of 2021.
Chinese development banks provided USD 23 billion to finance public-private partnerships in Africa
UNCTAD believes that the African economy's improvement in 2021 was mainly due to the improvement of the external environment, especially the active support of China and other markets that enhanced Africa's export capacity. Africa's trade growth has also been supported by higher commodity prices.
Over the past 10 years, China created 18,562 jobs a year on average in Africa with yearly increases, said the Swiss-African Business Circle report.
"At present, countries around the world are still faced with the two arduous tasks of epidemic prevention and control and economic recovery. The high-quality development of China's economy has provided impetus and confidence for global and African economic recovery," said Chen Mingjian, Chinese ambassador to Tanzania told Xinhua.
Angola and Mozambique part of China´s African Leadership School
China's steady economic growth is also bringing more development opportunities to boost African countries' economic recovery.
"In 2021, compared with the previous year, Ethiopia's exports to China increased by 8 percent; new foreign direct investment (FDI) from Chinese companies to Ethiopia grew by 346 percent; the value of newly signed contract projects by Chinese companies in Ethiopia were up 25 percent," said Zhao Zhiyuan, Chinese ambassador to Ethiopia.
The Forum on China-Africa Cooperation (FOCAC) and the Belt and Road Initiative (BRI) have played a key role in China-Africa cooperation.
Other articles
Angola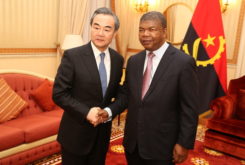 07 December 2023
China and Angola "An Example" for South-South Cooperation, MFA Says
Angola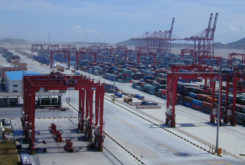 07 December 2023
China Eliminates Tariffs on 98% of Imports from Angola and Signs Investor Protection Agreement