China provided support for construction of the new Mwalimu Julius Nyerere Leadership School in Tanzania, a joint effort of six Southern African liberation movements, including those of Angola and Mozambique.
In a message congratulating the inauguration of the new School, Chinese President Xi Jinping underlined the need for China and African countries to strengthen unity and cooperation to cope with risks and challenges for common development.
Xi, who is also general secretary of the Communist Party of China Central Committee, called for joint building of a higher-level China-Africa community with a shared future.
Chinese development banks provided USD 23 billion to finance public-private partnerships in Africa
The leadership school is a joint effort of six liberation movements from the Southern African Development Community that are now governing parties. The aim is to serve southern Africa in training leadership skills and political principles, with the goal of strengthening unity and cooperation in liberating African economies.
The six liberation movement parties are Tanzania's Chama Cha Mapinduzi, the African National Congress of South Africa, the People's Movement for the Liberation of Angola, the South West Africa People's Organization of Namibia, the Zimbabwe African National Union-Patriotic Front and the Mozambique Liberation Front.
Xi said in the message that over the years, the six parties have united and led their peoples in national independence, construction and development and have won people's strong support.
FOCAC Dakar Action Plan "more detailed and wide-reaching" than previous ones
The school will provide an important platform for strengthening the six parties and raising their governing capacity, and will also help them better lead their countries in realizing national development to benefit their peoples, Xi added.
Xi said that China and Africa need stronger unity and cooperation more than ever to deal with challenges, advance their common development and enhance people's well-being.
The CPC stands ready to take the inauguration of the school as an opportunity to bolster exchanges and mutual learning with the political parties of African countries in governance experience, support each other in pursuing the development path suited to their national conditions, and intensify pragmatic cooperation in various fields, Xi said.
Other articles
Angola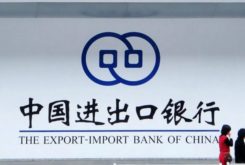 28 June 2022
Angola's debt to China drops to USD 21.4 billion