Chinese backed e-commerce and e-pay apps like OPay and PalmPay are taking root in Africa's booming digital economy, accelerated by the pandemic.
In Nigeria, one of the biggest mobile payment apps, PalmPay, resulted from an investment by Chinese tech giant NetEase Games and Chinese mobile phones manufacturer Transsion Holdings.
Officially launched in Nigeria in 2020, PalmPay has become one of the fastest-growing mobile payment application products in Africa, with a monthly transaction volume of more than USD 100 million. Since the beginning of 2021, the app has ranked first in the number of downloads among mobile payment applications in Africa, the People's Daily reported.
Through PalmPay, individual users can transfer the money, charge their mobile phone and pay for water, electricity, coal and cable TV without transferring fees.
OPay, a Nigerian fintech startup which attracted investment from Beijing Kunlun Technology, also reported a steady monthly growth of 10 percent of mobile payment during the pandemic.
According to Qiu Zhien, CEO of OPay Nigeria, OPay now has 7 million registered app users across the country, with monthly gross transactions exceeding USD 3 billion, Xinhua News Agency reported. "The African continent is one of the regions with the fastest rate of population and economic growth in the world. However in terms of internet financial services it is still a blue ocean market," he said.
According to the data of the Global System for Mobile Communications, by the end of 2020, there were more than 160 million monthly active accounts for mobile payment in Africa, an increase of 18 percent over the previous year.
Xiang Ligang, Director-General of the Beijing-based Information Consumption Alliance, told the Global Times that "compared with the US and European market the African people have a high level of acceptance for these services due to their relative weaker credit card and banking system".
"The operation of Chinese telecommunication companies like Huawei and ZTE has also laid a solid foundation for Chinese mobile payment service to sprout in the continent", Xiang added.
Huawei's official website showed that the company has reached an agreement with WorldRemit, a cross-border remittance platform in 2017 to provide international transfer services for 100 million Huawei mobile phone accounts in Africa.
Other articles
Angola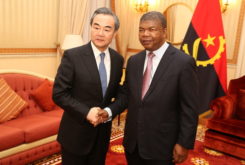 07 December 2023
China and Angola "An Example" for South-South Cooperation, MFA Says
Angola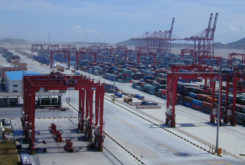 07 December 2023
China Eliminates Tariffs on 98% of Imports from Angola and Signs Investor Protection Agreement