EDP wants to buy the 44% of EDP Brasil that it does not control and to finance the offer it is preparing a capital increase of EUR 1 billion, 600 million of which will come from its largest shareholders, including the biggest, China Three Gorges.
EDP announced on Thursday, hours before it presented an update of its business plan to the market, the launch of a public takeover offer over EDP Brasil, of which it holds 56%, to buy the shares that are in the hands of minority shareholders.
In a statement to Portugal´s Securities Market Commission (CMVM), EDP says that the price offered to minority shareholders of EDP Brasil is 24 reais per share, which corresponds, a potential investment of 5.77 billion reais (almost EUR 1.040 million at current exchange rates).
This price represents a premium of 22.26% over the closing value of EDP Brasil shares last Wednesday. To launch the offer, EDP hired BTG Pactual as an intermediary, with Morgan Stanley also providing financial advice.
In another statement, EDP said it has already signed agreements with its main shareholders (including China Three Gorges) for them to commit to investing 600 million euros in the 1 billion capital increase at EDP.
The group´s renewable energies company, EDP Renováveis (EDPR), also announced a capital increase also of one billion euros to finance its growth.
The new EDPR shares will be subscribed by the GIC group, with EDP Renováveis admitting the possibility of placing a further 150 million euros with qualified investors at the same price that is closed with the GIC.
The announcement comes after this Wednesday the Reuters agency reported that EDP Renováveis would be sounding out potential investors, including sovereign wealth funds, to enter its capital.
When announcing its results for 2022, EDPR announced a new shareholder remuneration policy, which is to end with the traditional distribution of dividends, and instead distribute rights to new shares.
EDP developing 4.3 GW of renewables capacity in Europe, Americas and Asia
This solution would allow EDPR to reduce its payment of dividends, since its largest shareholder, EDP (with almost 75% of the capital), intends to keep the rights (and the shares), and not demand a monetary consideration for these bonds.
By reducing annual dividend charges, EDP Renováveis frees up more resources to reinvest in new projects in the various geographies in which it operates.
In 2021, EDPR carried out a capital increase of 1.5 billion euros, which helped the company finance its growth. At the end of that year, the Portuguese company went ahead with the purchase of Sunseap, a company based in Singapore that became the EDP group's gateway to Southeast Asia.
Other articles
Brazil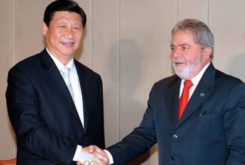 20 March 2023
Brazilian President travelling to China with record delegation of 240 businessmen
Brazil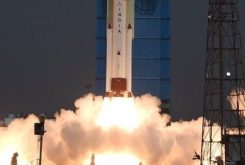 20 March 2023
New Brazil-China satellite will monitor deforestation in the Amazon