EDP Brasil, whose parent company EDP has China Three Gorges as its largest shareholder, produced the first molecule of green hydrogen (H2V) at its new generation unit in Brazil´s Ceará state.
The development of this project, the company said, is an important milestone for the production of clean energy in the country and is part of EDP's energy transition commitments on a global scale.
The production of the molecule is the first strategic step in the development of the hydrogen pilot project at the Pecém Thermoelectric Complex, whose official launch will take place in January 2023.
Involving an investment of 7.5 million euros (42 million reais), this green hydrogen unit in São Gonçalo do Amarante is the first by the Brazilian State and also the first by the EDP group.
This green hydrogen power plant by EDP is a Research & Development project by UTE Pecém that should generate clean fuel with a guarantee of renewable origin, in addition to developing a roadmap with analysis of scalability scenarios, considering all the links in the hydrogen production chain .
It also includes a solar plant with a capacity of 3 MW and a state-of-the-art electrolyser module for the production of fuel with a guarantee of renewable origin, with capacity to produce 250 Nm3/h of gas.
João Marques da Cruz, executive president of EDP Brasil, said the company chose the Pecém complex to house its first green hydrogen plant in Brazil, because it "recognizes that Ceará has strategic characteristics to play a leading role in the process of introducing green hydrogen in the country".
Those conditions, he added, are related to the state´s "exceptional solar and wind potential – fundamental for the gas production" and also "its location and the excellent offer of infrastructure for the sale of this product in the international market".
The project also aims to analyze the gas production chain , business models, strategic partnerships with industries and adaptations in mobility using hydrogen.
Other articles
Angola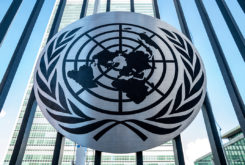 31 January 2023
Mozambique and Cabo Verde to lead Portuguese-speaking countries GDP growth in 2022
Brazil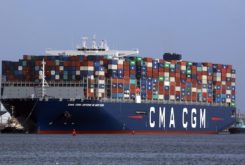 30 January 2023
Chinese agro imports from Brazil grew 43.3% in 2022