Debt forgiveness by China to African countries and Chinese infrastructure financing will be top priorities at the forthcoming Forum on China-Africa Cooperation (FOCAC), according to the Africa Center for Strategic Studies (ACSS).
In a new article published by ACSS, analyst Paul Nantulya argues that at FOCAC 2021 in Dakar, Senegal, debt forgiveness "will be a hard sell", with Chinese lenders holding "roughly 21 percent of African debt" and having "extended loans worth USD 152 billion to 49 countries between 2000 and 2018".
The ten countries with the largest Chinese debts are Angola (USD 25 bn), Ethiopia, (USD 13.5 bn), Kenya (USD 7.9 bn), Zambia (USD 7.4 bn), the Republic of the Congo (USD 7.3 bn), Sudan (USD 6.4 bn), Cameroon (USD 5.5 bn), Nigeria (USD 4.8 bn), Ghana (USD 3.5 bn), and Democratic Republic of Congo (USD 3.4 bn). After receiving partial debt forgiveness from China, Mozambique's debt stands at roughly USD 2 bn.
"China fears setting a precedent for blanket forgiveness and will likely stick to debt restructuring and postponing repayments. At least 18 African nations are renegotiating debts with around 30 different Chinese lenders. A further 12 African countries are attempting to reschedule around $12 billion in loans", the analyst says.
"It is unclear if some of the restructured debt will involve resource-for-infrastructure financing (RFI) or debt-equity swaps. In both scenarios borrowers risk forfeiting strategic assets, effectively putting their sovereignty at risk. African observers are warning that China would be courting a public relations disaster if it went down this road", the analyst says.
Negotiating increased infrastructure financing, he adds, "will be complicated as China's infrastructure lending and FDI in Africa may slow over the mid-term due to the growing number of borrowers unable to repay their debts".
African Union to Strengthen Cooperation with China in Transport Infrastructure, Energy and Digital
Covid-19 vaccine access is also expected to be a top priority for the African Union, which is seeking commitments from China to open up production facilities to allow African countries to purchase vaccines and mobilizing Chinese support for the AU's ongoing effort to establish five vaccine manufacturing hubs across Africa.
In July, Egypt started manufacturing the first Chinese COVID-19 vaccine in Africa through a partnership with Sinovac, a model the AU wants to replicate as part of a larger strategy to solve supply shortages.
"The problems of commodity dependence, non-tariff barriers, and trade deficits will also feature in the Dakar discussions. Despite its stated commitments to diversify, China imports little beyond commodities, and its markets for finished African products remain difficult to access, a problem that requires major policy reforms on the Chinese side", Nantulya adds.
On the African side, greater efforts are needed to expand opportunities for technology-intensive manufacturing. According to the ACSS analyst, Mauritius becoming in 2020 the only African country to negotiate a free trade agreement with China, granting it duty-free access for 8,000 value-added products, is "a game changer that could grow Mauritius' high-tech industries, create high paying jobs, and set an example for others".
"This took several years of tough and disciplined negotiations by Mauritius, however, which simultaneously negotiated a similar agreement with India. China was compelled to offer concessions that have eluded other countries", Nantulya says.
FOCAC 2021, the article adds, "confronts a relationship that is expanding but remains deeply asymmetrical. After 21 years of triennial summits, there is a widespread perception that China still benefits more from the relationship than its African partners. Africa maintains a structural annual trade deficit with China amounting to over USD 20 billion".
"With large-scale manufacturing largely absent, African countries continue importing expensive finished goods from China while exporting cheaper raw materials. African countries depend on Chinese firms and lenders to finance and build critical export infrastructure. Yet African firms face significant entry barriers to China's value-added product markets relative to commodity exports", it adds.
Other articles
Angola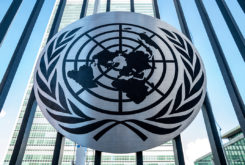 31 January 2023
Mozambique and Cabo Verde to lead Portuguese-speaking countries GDP growth in 2022
Angola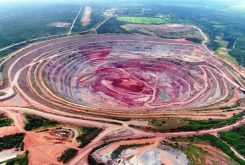 27 January 2023
Chinese-owned company to start mining Niobium in Angola