China's direct investment stock in Africa exceeded 56 billion U.S. dollars at the end of 2020, according to a new report by the China-Africa Business Council (CABC).
Private companies account for about 70 percent of the total direct investment stock in Africa, CABC estimates. The report concludes that Chinese enterprises have facilitated trade and investment in Africa, with infrastructure building, manufacturing, and agricultural processing.
Lin Yifu, dean of the Institute of New Structural Economics at Peking University, said Chinese investment has helped turn Africa's resources into competitive advantages and strengthen the region's weak links in funds, technology, and infrastructure.
African Union to Strengthen Cooperation with China in Transport Infrastructure, Energy and Digital
Despite the pandemic, the global economic slowdown, and trade protectionism, Chinese companies have remained optimistic and willing to invest in Africa, the report said.
A special survey conducted by the China-Africa Business Council on the reinvestment of nearly 100 key private enterprises from June to July 2021 found that the proportion of reinvestment in Africa is around 30 percent.
According to Wang Licheng, chairman of the CABC, Chinese enterprises, especially private companies, will play an active part in promoting high-quality China-Africa trade and investment cooperation, contributing to the region's social and economic development.
Other articles
Angola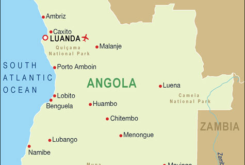 29 September 2023
Angola in Top-6 African Countries for Chinese Investment
Angola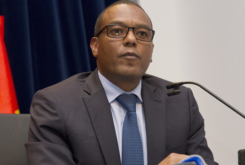 28 September 2023
Angola-China Mutual Investment Protection Agreement Ready for Signature