Chinese aid in the amount of 10 million Chinese Yuan will support Cabo Verde in increasing availability of cereals and price stability, according to the African country´s government.
China gave "prompt response" response to the Cabo Verdean Government's appeal for assistance, following the declaration of a social and economic emergency situation caused by the pandemic, a prolonged drought in the country and the consequences of the war in Ukraine, the Ministry of Foreign Affairs, Cooperation and Regional Integration said.
"This aid will support Cabo Verdean authorities in responding to challenges related to food and nutritional security, contributing to increasing the availability of cereals and price stability in the national market", the Ministry said in a statement.
Chinese cooperation fundamental for the development of Cabo Verde, President says
The agreement relating to the allocation of food aid was signed on Tuesday, in the city of Praia, by the Secretary of State for Foreign Affairs and Cooperation, Miryan Vieira, and the ambassador of the People's Republic of China in Cabo Verde, Xu Jie.
On June 20, 2022, the Cape Verdean Prime Minister, Ulisses Correia e Silva (pictured above), declared a social and economic emergency in the country, announcing mitigation measures with a total cost of more than EUR 80 million.
In September of the same year, the executive had already mobilized more than half of that amount from international partners to implement the measures adopted in the economy, energy and agri-food sectors.
Chinese Communist Party in Cabo Verde do "deepen friendship"
Cape Verde is recovering from a deep economic and financial crisis, resulting from the sharp drop in tourist demand – a sector that guarantees 25% of the archipelago's GDP, due to the covid-19 pandemic since March 2020.
In 2020, it experienced a historic economic recession, equivalent to 14.8% of GDP, followed by growth of 7% in 2021 and above 10% in 2022, driven by the recovery in tourist demand.
The Government predicts a record inflation of 8% for this year.
Other articles
Angola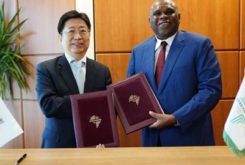 30 August 2023
Afreximbank and China Development Bank sign USD 400 million Loan to Support African SMEs
Angola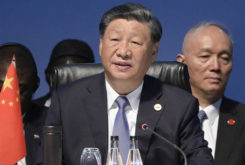 25 August 2023
Chinese President Vows to Support Agricultural Modernization in Africa