Cabo Verde President José Maria Neves said that the friendship, solidarity and cooperation between his country and China has been "fundamental" for the country's development.
Speaking at the inauguration of the 1st phase of the China-Cape Verde Exchange Center (CICCV), a project of the Cabo Verde-China Friendship Association (Amicachi), Neves (pictured above) highlighted the Chinese-supported projects in the country.
These, he said, include the palaces of the Presidency and the National Assembly, the National Auditorium, the Poilão Dam and several others in the social sector and in the field of education and science, including training young Cape Verdeans in China.
Chinese Communist Party in Cabo Verde do "deepen friendship"
Neves, quoted by news agency Inforpress, also highlighted the "audacity" of Amicachi to "elevate" the history of friendship and cooperation existing between the two countries.
The Chinese ambassador in Cape Verde, Xu Jie, recalled at the event the celebration of the Chinese New Year and thanked Amicachi for the work to enhance the friendship and cooperation between both countries.
"It is an association that has Cabo Verdean former students who studied in China as a pillar of friendship and that has brought together young people to promote exchange and cooperation in the area of culture, trade and friendship ties," the diplomat said.
Cabo Verde aiming to "strengthen good partnership" with China
The president of Amicachi, José Correia, said the project was cherished by the successive governments of Cabo Verde who offered support.
The inauguration of the CCCCV, marked the start of the 9th edition of the Chinese Cultural Week, which includes events until January 28.
Other articles
Angola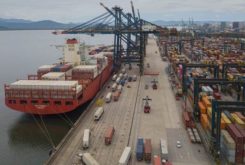 28 November 2023
Sino-Lusophone Trade Dips Again in First Ten Months of 2023
Angola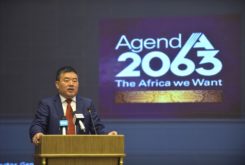 20 November 2023
China and Africa Vow to Bost Cooperation Under Belt and Road Initiative