China is ready to work with Brazil to deepen practical cooperation in all areas and cement coordination within multilateral mechanisms such as the BRICS and the G20, senior Chinese Communist Party (CCP) official Li Xi said.
Li Xi, a member of the Standing Committee of the Political Bureau of the CCP Central Committee, met with Brazilian President Luiz Inácio Lula da Silva during an official visit to Brazil that lasted the whole of last week, at the time of the 30th anniversary of the establishment of strategic partnership between China and Brazil.
Chinese President Xi Jinping and Lula (pictured above) met and exchanged views with each other on several occasions, jointly opening and guiding the future of China-Brazil relations in the new era, said Li Xi, also secretary of the CCP Central Commission for Disciplinary Inspection.
"Leap forward" in Brazil-China relations with deals signed in 15 areas from agriculture to aeronautics
China and Brazil are the largest developing countries in the eastern and western hemispheres, respectively, and are comprehensive strategic partners, Li Xi said, adding that the two countries will celebrate the 50th anniversary of establishing their diplomatic ties next year.
The two countries must build on their past achievements and move forward with deeper mutual political trust, as well as continuous mutual support on issues related to each other's central interests and major concerns, Li Xi said.
The CCP is willing to strengthen mutual exchange and learning with the Brazilian Workers' Party, jointly explore the path of modernization in accordance with their respective national conditions and promote the in-depth development of the China-Brazil comprehensive strategic partnership, he said.
Brazil open to Chinese investment but not to sell assets, President says
Transmitting his good wishes to Xi Jinping and recalling his cordial association with Xi, Lula said that Brazil and China are good friends and partners, embracing fruitful bilateral cooperation in areas such as politics, economy and trade, inter-party relations and collaboration in international affairs.
Brazil hopes to promote synergy between its New Growth Acceleration Program and China's development strategies, in order to foster the sustainable development of the two countries, Lula said.
He added that Brazil is ready to strengthen cooperation with China within multilateral mechanisms, in order to jointly tackle global challenges such as poverty, inequality, climate change, as well as conflicts and confrontations, and promote world peace, development and prosperity.
Noting that the Brazilian Workers' Party and the Communist Party of China haveined close contacts, Lula said he is willing to play a positive role in deepening bilateral relations and in friendship between its peoples.
During his visit, Li Xi also met with Brazilian Vice President Geraldo Alckmin.
Other articles
Brazil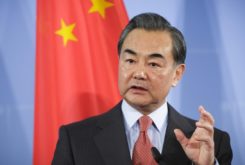 30 November 2023
Chinese Foreign Minister Calls for Lifting China-Brazil Ties to New Level
Angola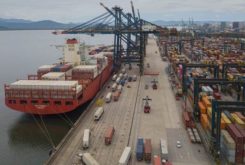 28 November 2023
Sino-Lusophone Trade Dips Again in First Ten Months of 2023