Brazil is open to Chinese investments, but not to sell its assets, Brazilian President Luiz Inácio Lula da Silva said before departing to Beijing for a much awaited State visit.
"I want the Chinese to understand that their investment here [in Brazil] will be wonderfully welcome. Not to buy our companies [but] to build new things, which we need", Lula told journalists about his first official trip to China in the current mandate, to start on April 11th.
" What we need is not to sell the assets we have, but to build new ones. That's what I want to convince my friends in China of", added the Brazilian president, who is set to discuss with Chinese President Xi Jiping trade and investment relations.
Beijing expects Lula visit to "push China-Brazil economic relations to a new height"
China is Brazil's largest trading partner. Among the agreements that the Brazilian president is going to sign is the formalization of commercial transactions with China in the Chinese currency, the Renminbi, no longer using the dollar.
According to Lula, a Chinese electric cars manufacturer is going to take charge of the last factory of US rival Ford, in Bahia.
Lula and Xi are also set to discuss the ongoing conflict in Ukraine, with the Brazilian president wanting to propose to Xi Jiping the creation of a group of countries promoting peace in Europe.
Brazil wants China´s BYD to relaunch former Ford factory in Camaçari
"China has weight, Brazil has weight. I think Indonesia can join, India can join. (…) Let's try to see if we can find a group of people who don't conform to war. It is not necessary to have war", Lula said.
"And why do I want to sit down and talk with Xi Jiping? It is because I think that China's economic, military and political importance and China's relationship with Russia, and even China's divergence from the United States gives China extraordinary potential for dialogue," he added.
Other articles
Brazil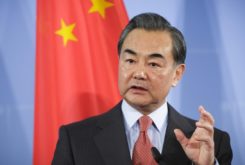 30 November 2023
Chinese Foreign Minister Calls for Lifting China-Brazil Ties to New Level
Angola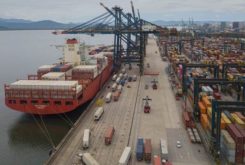 28 November 2023
Sino-Lusophone Trade Dips Again in First Ten Months of 2023