Brazil's President Luiz Inacio Lula da Silva will pay a state visit to China from March 26 to 31, which Beijing expects will "once again push China-Brazil economic relations to a new height".
In an editorial previewing Lula´s visit, Chinese State-owned media group Global Times underscores that Lula, who assumed office as Brazil's new leader on January 1, visited China in 2004 with a large delegation of cabinet ministers, state governors and business leaders to China in a bid to foster closer ties with the world's second-largest economy.
"Just five years after that trip, China reportedly surpassed the US as Brazil's biggest trading partner. Hopefully, Lula's visit this time will  once again push China-Brazil economic relations to a new height", Global Times says.
Brazilian President travelling to China with record delegation of 240 businessmen
The Chinese State-owned media says the general trend of bilateral relations is of "growing economic and trade cooperation between China and Brazil, which is the natural result of strong economic complementarity between the two countries".
"Like China, Brazil's primary strategy is to promote economic and social development. (…) Cooperation between the two countries is especially crucial given such a testing time of global economic uncertainty. It is imperative for the two countries to ignore noises made by the West, and focus on taking advantage of their complementarities to boost cooperation and economic competitiveness", it adds.
Brazil's Finance Ministry on Friday reportedly reduced its estimates for economic growth this year, citing the impact of higher basic interest rates on activity and credit.
Lula's return to Brazilian presidency expected to energize China-Brazil relations
Despite the severe impacts of the COVID-19 pandemic on the global economy over the past three years, the trade relationship between China and Brazil has been achieving new breakthroughs.
Bilateral trade has exceeded USD 100 billion for five consecutive years, and China has remained Brazil's largest trading partner for 14 consecutive years. In 2022, Brazilian exports to China amounted to USD 89.43 billion, accounting for 26.8 percent of the country's total, according to official Brazilian figures.
Brazil is also China's largest investment destination in Latin America.
Xi reminds Brazil President-elect of bilateral comprehensive strategic partnership
"The deepening economic and trade partnership between China and Brazil has driven the development of Brazil's agriculture, infrastructure, science and technology, e-commerce and other fields, contributing greatly to Brazil's economic growth", Global Times says.
"To develop the potential of bilateral economic and trade cooperation, China and Brazil are working together to further promote investment facilitation measures, jointly shape the security environment of the industrial chain and supply chain, enhance sustainable development capabilities, and carry out practical cooperation in key industries", it adds.
The Brazilian president will be accompanied by a delegation of 240 business representatives, including 90 from the agriculture sector.
Brazil's trade promotion secretary Daniel Fernandes was quoted as saying that all the government's ministries will be represented during the trip. "Such a huge delegation in itself reflects the Brazilian side's strong interest in expanding cooperation with China", Global Times sauys.
"It is predictable that some Western forces want to see friction between China and Brazil, but these forces are going to be deeply disappointed by the result. China's win-win cooperation with countries such as Brazil will only increase. Peace and development will prevail", it adds.
Other articles
Brazil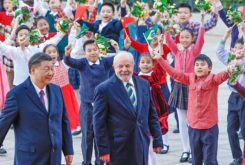 26 September 2023
China To Deepen Practical Cooperation With Brazil in All Areas
Brazil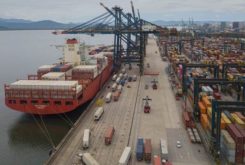 19 September 2023
China Fuels Record Brazilian Agricultural Exports