The governor of the Brazilian state of Bahia, Jerônimo Rodrigues, confirmed that the Government is negotiating with the Chinese automaker BYD to relaunch the former Ford factory in Camaçari (BA).
"Here comes the resumption of industrial development in our Northeast! The Lula government is negotiating the installation of the Chinese automaker BYD, where the former Ford factory operated, in Camaçari", wrote Rodrigues in a publication on his social networks.
The governor reminded that the Brazilian President, Lula da Silva, is going to visit China this month "and discuss the installation" of BYD in the factory.
Brazil looking for Chinese investors to launch EV production in Northeast
The Camaçari plant was deactivated by Ford in January 2021, amid the closure of its productive activities by the automaker in the country, cutting around 5,000 jobs in the region.
Since last year, information has circulated that BYD, one of the world's leading manufacturers of electric cars, was interested in the unit in Bahia.
Jerônimo Rodrigues also emphasized that "this is certainly a positive sign for the economic recovery of our Bahia". "The resumption of industrial activity here will be a gain for Bahia and for the Northeast.
The Minister of Labor, Luiz Marinho, also said in the last few days that the government is negotiating the reopening of the plant, emphasizing the importance of boosting "important industrial centers in the Northeast".
Other articles
Brazil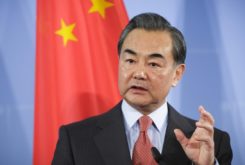 30 November 2023
Chinese Foreign Minister Calls for Lifting China-Brazil Ties to New Level
Angola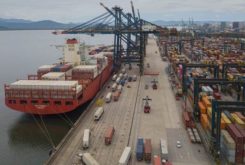 28 November 2023
Sino-Lusophone Trade Dips Again in First Ten Months of 2023