Agreements between China and Brazil in 15 areas, ranging from agriculture to aeronautics, were signed during the trip to Beijing by Brazil's President Luiz Inácio Lula da Silva, with officials speaking of a "leap forward" in relations.
Lula and Chinese President Xi Jinping oversaw the signing of which underscored the improvement in relations since Lula took over in January.
"As comprehensive strategic partners, China and Brazil share extensive common interests," Xi said, according to the Chinese Foreign Ministry. "China … sees the relationship as a high priority on its diplomatic agenda," he said.
Brazil open to Chinese investment but not to sell assets, President says
Lula has made clear he is counting on China to help reinvigorate the South American nation's ailing industrial sector — particularly by picking up the slack of exiting U.S. companies.
After Lula met Friday with China's President Xi Jinping, Brazilian finance minister Fernando Haddad told reporters the nations are planning a "leap forward" in their relationship.
"President Lula wants a policy of reindustrialization. This visit starts a new challenge for Brazil: bringing direct investments from China," Haddad said. He added that Brazil wants strong bonds with the U.S. as well, but noted with regret that recently "some American companies made the decision to leave Brazil."
Beijing expects Lula visit to "push China-Brazil economic relations to a new height"
The trip was Lula's third visit to China, but the first with Xi sitting as president. On Friday, the two leaders met for three hours — far longer than had been scheduled.
"The duration of the meeting speaks for itself," Brazil's Ambassador Marcos Galvão said afterward at a late-night press conference.
China overtook the U.S. as Brazil's biggest export market in 2009, and each year buys tens of billions of dollars of soybeans, beef, iron ore, poultry, pulp, sugar cane, cotton and crude oil. Brazil is already the biggest recipient of Chinese investment in Latin America, according to Chinese state media.
Chinese-Brazilian Bank BBM to begin clearing operations without USD in July
On Thursday, Lula meet with the CEO of Chinese manufacturer BYD, which produces electric busses and is in talks to start operations at a factory the Brazilian state of Bahia, Lula's office said. The previous owner, Ford Motor Co., announced in 2021 that it was shuttering the plant, along with two others in Brazil.
Lula's visit included the swearing in Thursday of former Brazilian President Dilma Rousseff as head of the Chinese-backed New Development Bank, which is funding infrastructure projects in Brazil and elsewhere in the developing world.
The bank portrays itself as an alternative to the International Monetary Fund and World Bank, which often impose loan conditions that developing nations criticize as punitive. At the swearing-in ceremony, Lula took swipes at both the IMF and the dominance of the U.S. dollar in international trade, hailing an agreement between Brazil and China to use the Chinese yuan in their bilateral commerce
Other articles
Brazil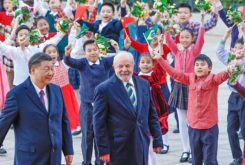 26 September 2023
China To Deepen Practical Cooperation With Brazil in All Areas
Brazil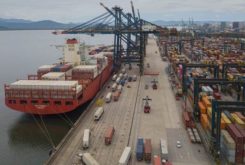 19 September 2023
China Fuels Record Brazilian Agricultural Exports