The governments of China and Brazil have vowed to work together in implementing 5G technology, as the South American nation aims to boost new generation telecommunications.
At a meeting with Brazilian Minister of Communications (MCom) Juscelino Filho at a BRICS gathering in South Africa last week, the Chinese deputy minister of Industry and Information Technology, Zhang Yunming, recognized the Brazilian advances in the implementation of 5G and expressed interest in cooperating in expanding the technology.
Minister Juscelino Filho stated that China is a "great partner of Brazil" in the deployment of 5G and that he is very interested in exchanging experiences with China in this regard.
Ericsson AB Going Head-to-Head with Huawei in Brazil 5G Auction
"Today, Brazil is experiencing a new moment with regard to research, development and innovation. The new government is willing to invest resources in the 5G research area", the Brazilian minister said.
"We realize that Brazil has accelerated the process of implementing 5G and we are willing to collaborate with the Brazilian strategy of digitizing the economy", declared Yunming.
Currently, China is at an advanced stage of 5G implementation, with nearly 3 million base stations and 500,000 technology application cases, mainly in industry. Brazil's Asian partner is also studying the development and application of the next generation of mobile data, 6G.
Huawei ´Uninterested´ in Building Brazil Government´s 5G Private Network
The next steps of the Brazilian government with regard to the fifth generation of mobile data, according to Juscelino Filho, involve the reduction of prices of cell phones that support the technology, in order to boost the access to 5G on mobile devices for the population with low income.
According to the minister, this is a determination of the Brazilian President, Luiz Inácio Lula da Silva.
MCom of Brazil and the Ministry of Industry and Information Technology of China signed a memorandum of understanding at the end of March, when President Lula visited the Asian country.
"Far-reaching impacts" on China-Brazil strategic partnership from Lula visit
In addition, in 2023 the Brazil-China Strategic Partnership will celebrate its 30th anniversary; and next year marks the 50th anniversary of diplomatic relations between the two countries.
Other articles
Brazil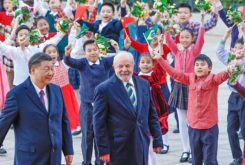 26 September 2023
China To Deepen Practical Cooperation With Brazil in All Areas
Brazil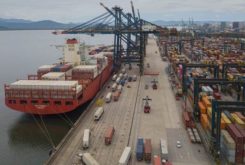 19 September 2023
China Fuels Record Brazilian Agricultural Exports